'Supply Chain Issues' Delay Deliveries of Sony Ericsson's Xperia PLAY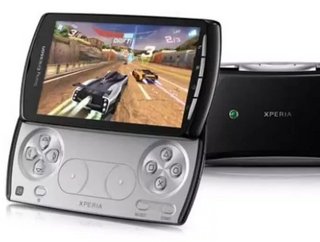 By: Sharise Cruz April fools day is probably not the optimal time to make such an announcement, butSony Ericssonhas warned prospective buyers of its n...
By: Sharise Cruz
April fool's day is probably not the optimal time to make such an announcement, but Sony Ericsson has warned prospective buyers of its new Xperia PLAY that deliveries in some areas have been delayed due to freight issues.
Nathan Vautier, Sony Ericsson's Managing Director for the UK and Ireland, said that shipments scheduled to arrive early this week are now expected as late as next week.
The delivery shortage did not affect all scheduled retailers—Carphone Warehouse, Phones4U and Orange all have the Xperia PLAY in stock. Vodafone, O2 and Three will have to wait to sell the smartphone later.
Sony Ericsson has not given explicit details about the supply chain issues, but Vautier told the Telegraph that the stock was held up in China.
CHECK OUT THE TOP STORIES FROM THE WDM CONTENT NETWORK
  • The Trillion Dollar Race for the Eastern Seaboard
    • SAP, Oracle and Accenture weigh in on Inventory Reduction
     • Oracle's Top Tips for Supplier Relationship Management
       • The Best U.S. Trucking Companies to Work for
The freight delay is actually the second release issue that's plagued the Xperia PLAY, which has been marketed by Sony Ericsson as the world's first PlayStation certified smartphone. O2 released a statement via its blog announcing that software issues postponed its launch of the Xperia PLAY. The head of O2's testing team, Stuart Hibbard wrote that O2 has "been working with Sony Ericsson to get these bugs ironed out, but haven't been able to get them fixed in time for [O2] to be able to launch the phone on April 1st as originally planned."
As always, CLICK HERE to see the latest issue of Supply Chain Digital as it appears in our e-reader.
Despite the limited availability, Sony Ericsson announced that today's Xperia PLAY release includes 11 worldwide markets, including the UK, Germany and Hong Kong. Verizon Wireless will carry the Xperia PLAY for US customers this spring.