Supply Chain to Hook Up with Healthcare at Conference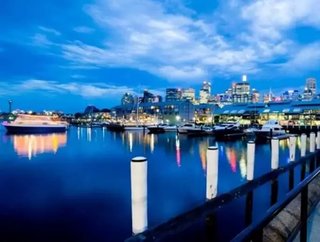 Supply chain non-profitGS1will be hostinga healthcare-themed conferencenext month in Sydney, to be attended by delegates from nearly 30 countries. The...
Supply chain non-profit GS1 will be hosting a healthcare-themed conference next month in Sydney, to be attended by delegates from nearly 30 countries. The event targets the unique challenges and benefits of providing a consistent, transparent supply chain in the healthcare industry.
"The program is specially designed to help healthcare professionals in their efforts to improve patient safety and supply chain efficiencies," said GS1 Australia CEO MariaPalazzolo.  This will mark the first time the annual conference is held in Palazzolo's territory.  Last year's event, held in anything-goes Amsterdam, was highly enjoyable to all:
(Note: subtitles of explicit Dutch have been sanitized for English-speaking audiences.)
SEE RELATED STORIES FROM THE WDM CONTENT NETWORK:
·         Apple supply chain under fire from Change.org protest
·         Homeland Security announces supply chain crisis plan
Click here to read the latest edition of Supply Chain Digital
Delegates culled from hospital and government administrations the world over will converge on Doltone House in Sydney to discuss the importance of supply chain efficiency to patient safety.  Sustainability, labor rights, and management strategies are also on the agenda, with an ambitious Think Tank program to brainstorm creative solutions among leaders in the field.
They'll be doing it here, at Darling Island Wharf – which is about as good a place for professional communion as one could imagine.  Whatever solutions they envision, it seems that you're still a lot better off at the top of the supply chain than the bottom.