A supply chain green with envy (and cash)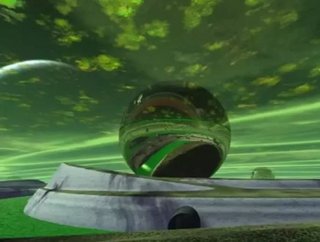 By Rich Kroes of Oracle Before you read this, check out the upper-right hand corner of this page to view this article in our digital reader. Trust us...
By Rich Kroes of Oracle
Before you read this, check out the upper-right hand corner of this page to view this article in our digital reader. Trust us, it's way cooler!
Driven by country-specific regulatory mandates as well as increasing stakeholder requests for voluntary reporting, organizations are under mounting pressure to provide energy usage and emissions data reporting. For example, regional regulatory mandates, such as the Carbon Reduction Commitment (CRC) in the United Kingdom and Australia's National Greenhouse and Energy Reporting (NGER) Act, require accurate and transparent greenhouse gas reporting.
In addition, information voluntarily disclosed to organizations, such as the Carbon Disclosure Project (CDP), needs to be provided with a high degree of confidence in order to protect an organization's credibility and brand.
ORACLE'S ANDREW SPENCE ON SUSTAINABILITY IN THE SUPPLY CHAIN
Regulations and stakeholder demands aside, measuring environmental performance and setting targets can play a key role in helping organizations become more productive, more profitable and more sustainable. Monitoring key metrics, including energy consumption, waste and water usage leads to reductions in greenhouse gas emissions, operational efficiency improvements and cost savings. When armed with factual data, organizations can significantly reduce their environmental impact by benchmarking sustainability metrics, setting best practices and affecting behavioral change. 
Considering that 75 percent of an organizations' carbon footprint comes from its supply chain, it is often the first place organizations look when seeking to reduce their environmental impact and drive cost efficiencies. However, many are struggling to determine their approach for monitoring sustainability in increasingly complex global supply chains, often relying on multiple, fragmented systems that are manual, error-prone and lack actionable business data.
More challenging, supply chains are often old-fashioned, restricted and lacking in innovation. This means that few companies have full visibility into what suppliers, customers or haulers are doing, and therefore struggle to implement strategies that would take waste out of their supply chains.
In the quest to incorporate sustainability best practices into the supply chain, innovation will come from a range of sources, but real progress will only be achieved through a collaborative approach. Collaboration enables organization to efficiently create and capture a common set of sustainability metrics that can be shared across the entire supply chain. However, many decision-makers within the industry see data sharing in a negative light, as they believe that it could pose a risk to their competitive edge. The irony is that in the case of corporate sustainability, the opposite is true.
So where to begin? Collaboration begins by sharing logistics data. With free-flowing, standards-based data on tap, organizations can better predict waste throughout the supply chain and identify opportunities for joint value creation. Only by openly sharing data and knowledge will every aspect of the supply chain – from buyer, to hauler, to supplier and their suppliers – be able to drive efficiency.
But the benefits of collaboration extend even further. Why should half-empty trucks pass each other on the way to the same destinations? Why should consumers wait for three trucks to deliver their online orders when one could do the job? Advanced collaboration such as shared distribution can solve these problems and reduce environmental impact. 
In many cases, the greening of the supply chain puts pressure on partners to not only reduce packaging and resource consumption, but also to measure and communicate those reductions. This pressure is increased by new regulations around hazardous substances that require partners to stay below specified thresholds, for example. If seen as an opportunity, the new environmental and legislative demands present partners with emerging opportunities to reduce cost and differentiate, thus increasing their potential contribution to the value chain. 
By bringing organizations in a network closer together, corporate sustainability best practices ensure that critical information is shared, improving visibility and providing an assurance of performance up and down the supply chain. Whether it is via cross-sector monitoring systems to track carbon emissions in real-time, or software that allows standards-based data to be shared free of charge in order to improve the efficiency of networks, tomorrow's supply chains will be characterized by free-flowing information and collaborative networking.
In today's business environment, there is no doubt that environmental and sustainability practices need to be embedded in all aspects of an organization's operations. This includes sourcing sustainable materials, producing and shipping products in a sustainable way, reducing the energy consumption of products and managing the waste and recycling at all stages of the product development. Organizations that run lean and green can be more productive, more profitable and less polluting.
Rich Kroes is the Director of Product Strategy for Oracle's Sustainability Applications