Supply Chain Finance continues to grow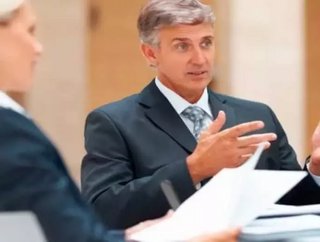 Seventy-five percent of top European banks still believe growth prospects for Supply Chain Finance (SCF) will remain "strong" or "ver...
Seventy-five percent of top European banks still believe growth prospects for Supply Chain Finance (SCF) will remain "strong" or "very strong", according to Demica's latest research report on the Supply Chain Finance market conducted amongst the top 40 European banks.
This represents a somewhat more cautious outlook compared to 2010 opinion, but shows the enduring appeal of SCF despite slow economic recovery and concerns in the Eurozone. Respondents anticipate annual SCF growth rates between 10 and 30 percent per annum in mature markets, and 20-25 percent in emerging markets where the need for financing is particularly pressing to help cope with rapid expansion. '
Growth over the next few years will primarily be driven by developed economies such as the US and Europe, along with larger emerging economies including China and India.

Respondents to this latest Demica research noted that the financial markets crisis, followed by anemic economic growth and current concerns about the spread of the sovereign debt crisis across the Eurozone, has propelled optimum liquidity management to the top of the financial management agenda, prompting a heightened interest in supplier financing.
In mature markets, working capital optimization and reduction of supply chain risk have been identified as the primary drivers for establishing SCF programs. In emerging economies, access to liquidity and enabling suppliers to keep pace with buyers' growth are the key motivations.
SEE OTHER TOP STORIES IN THE SUPPLY CHAIN DIGITAL CONTENT NETWORK
Can Apple's supply chain handle iPhone 4S release?
Thailand floods affect more automakers' supply chain
October's issue of Supply Chain Digital has gone live!

Although SCF is seen as having growth prospects in both mature and emerging markets, corporations and banks still face a number of challenges in order to maintain and increase the momentum of adoption. Especially in emerging markets, bank financiers believe that legal and jurisdictional issues and access to technology platforms require further work to accelerate SCF growth.
However, with the growing popularity of domestic SCF facilities, respondents expect that supplier financing solutions will take on a new dimension as corporations and banks are increasingly interested in extending this success into global programs. 

"The corporate credit squeeze triggered by the financial crisis has made companies much more aware of the need to optimize working capital and to protect their smaller suppliers in order to avoid supply chain disruptions," Phillip Kerle, Chief Executive Officer of Demica, said. "Particularly in emerging markets, suppliers might not have sufficient working capital and often have poor access to bank credit. By binding suppliers into a structured SCF program, buyers can ensure the financial health of their suppliers and thus secure their supply chains.
"This strengthened awareness has contributed to the accelerated growth of SCF in the past few years across a wide spectrum of industry segments such as retail, consumer goods and manufacturing as well as different geographic regions including Europe, the Americas and Asia."
Click here to download Supply Chain Digital's iPad app!
Edited by Kevin Scarpati