Supply Chain Disruption Breaks Honda's JIT Methodology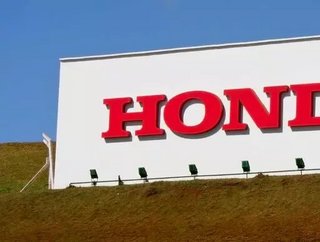 Honda has announced it's Swindon-based manufacturing plants inability to procure parts due to vessel delays and congestion at UK ports...
Renowned Japanese automotive company, , has announced that today, Wednesday 9th December, it will pause production of vehicles at its manufacturing plant based in Swindon, United Kingdom. The sole purpose for this? A huge transport-related parts delay, caused by ongoing Brexit-related back-and-forth between the British government and the European Union. That and Honda's reliance on the just-in-time manufacturing method, which allows the firm to avoid overstocking individual parts through lean procurement and production. 
"The situation is currently being monitored with a view to restarting production as soon as possible," Honda said.
"Honda of the UK Manufacturing has confirmed to employees that production will not run on Wednesday 9th December due to transport-related parts delays."
Currently, as UK-based businesses patiently await the result of EU-UK negotiations, there's a fear that 'no-deal' will scupper trading norms across the bloc ─ as a result, companies are pushing exponential volumes of last-minute trade through the ports, causing congestion and delays. Couple that with a large movement to stockpiling, subsequent of the country's recent stock deficiencies during the COVID-19 pandemic as well as newly-introduced travel restrictions and regulations, and the just-in-time ideology - a spur of the moment stocking method - finds itself, unironically, out of time. 
Most years, the UK's biggest container port, Felixstowe, handles approximately 40 per cent of all the containers coming into and out of the country ─ but this year, workers there have been overwhelmed by the mass influx of product. As a result, shipments have been redirected to London Gateway and Southampton, with the hope of easing the load, but in reality, these alternative ports are also feeling the pressure. 
Unfortunately, when it comes to UK deliveries, the new narrative of congestion has prompted vessels to "cut and run" - either partially unloading in UK ports or completely skipping them altogether and dropping cargo at Antwerp, Rotterdam, and Zeebrugge instead. 
Representatives of UK ports, shipping and logistics sectors have written to Transport Secretary Grant Shapps to highlight the crisis.
"We recognise government's capacity to step in is limited, but where they can, they should look at ways of increasing the capacity for moving containers on and off ports," said Tim Morris, chief executive of ports' trade association, the UK Major Ports Group.
"That could mean running more and longer trains to and from ports, allowing hauliers more flexibility to collect containers out of normal hours, and for drivers to take on longer shifts where that can be done safely."
Honda hasn't given up just yet, though, with the suggestion that air freight could be a viable alternative to their usual shipping methods. For now, however, the company will, at the very least, have to pause production ─ a disruption that signals the worrying nature and potential risks of a no-deal Brexit trade deal.