Supply Chain Risk Management
Supply chain cost cutting 'must be strategic' warns EY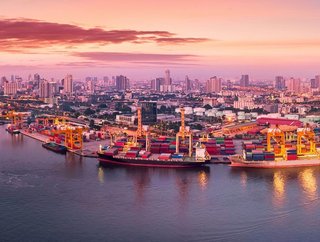 Supply chain executives are looking for sustainable cost reductions that go beyond stop-gap efforts, says Sumit Dutta, EY Americas Supply Chain & Operations Field of Play Leader.
EY's Americas Supply Chain Leader Sumit Dutta warns that the pressing need for cost-cutting measures must not be the sole domain of procurement
In the face of spiralling cost inflation, supply chain leaders must prioritise efficiencies that are targeted and sustainable, EY says.
With cost cutting now a major objective for organisations, EY warns that such programmes should not be confined to the procurement function, says Sumit Dutta, EY Americas Supply Chain & Operations Field of Play Leader.
Dutta explores in depth how organisations can reduce supply chain costs, while adapting to market uncertainty.
He says that, although there is a great deal of urgency around cost cutting, the methods behind the measures must not be short-sighted, "especially considering that the goal is not just savings for now but adding resiliency in the longer term".
He adds: "Ideally, executives identify specific cost-reduction steps and timelines to be applied across the organisation. Rapid cost reduction strategies in supply chains can net value in a single quarter or six months, and these quick wins can be used to propel further actions.
Dutta lists short-term cost-reduction initiatives that include the following:
Below are Dutta's take on the "cost reduction levers" in these areas.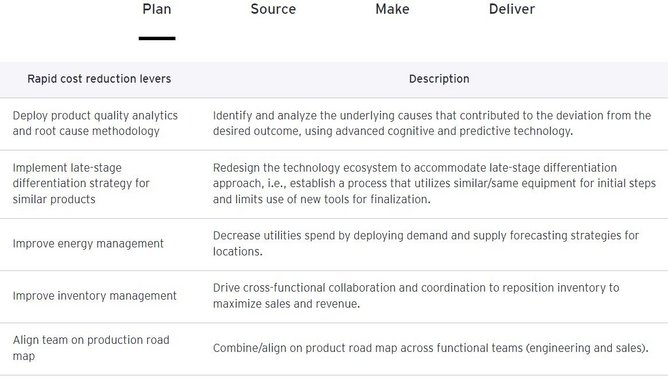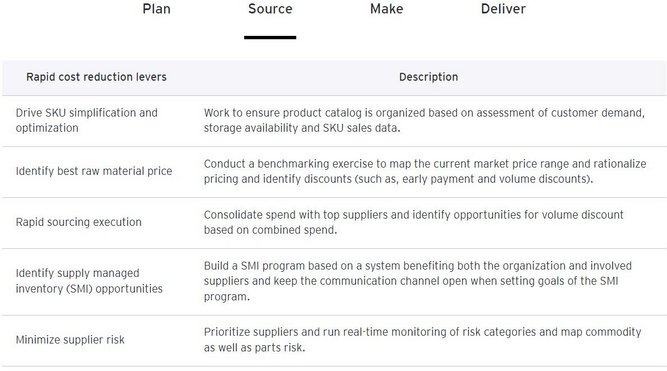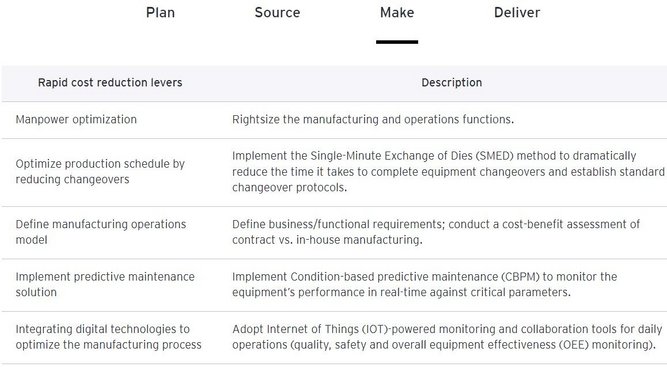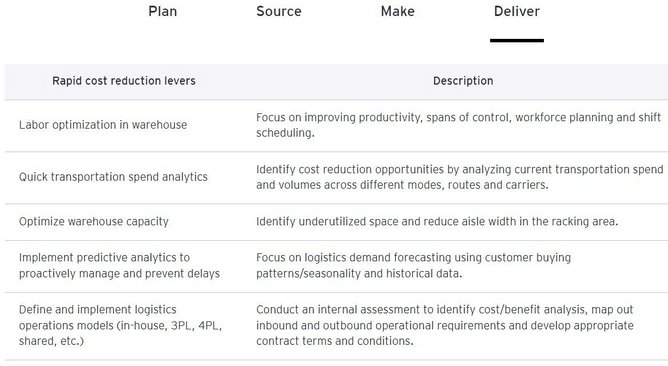 Dutta continues: "Global market uncertainties and disruptions continue to put pressure on supply chains. Supply chain executives already tasked with navigating bottlenecks and materials shortages are now facing demand fluctuations, trade tension, talent shortages and tight margins."

But he says the challenges are no longer just about meeting demand.

"Supply chain is evolving to become more strategic than before, with a focus on cost reduction, resilience, and efficiency. As we've learned from past economic waves, economic uncertainty does not call for drastic decisions but for strategic planning."

Dutta advises companies to reconfigure supply chains in a cost-efficient ways that "support changing customer preferences". This, he says, will "enable them to optimise financial performance and achieve sustainable profitability".

Dutta reveals that, in meetings with clients, he advises them not to rush into drastic decisions, telling them that it's important "to engage stakeholders and make sure they understand what's driving this imperative".
He adds: "The fastest way to make a big impact is to have this come from the top down. Companies get better results when one person is appointed to lead transformation and savings, rather than having savings be the second or third priority for someone focused on other endeavours."