Successful e-sourcing starts at the top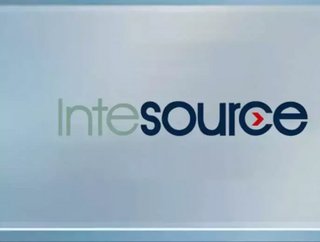 By Brian Miller, Vice President of Services, Intesource Procurement teams today are focused on more than just securing savings and reducing costs &ndas...
By Brian Miller, Vice President of Services, Intesource
Procurement teams today are focused on more than just securing savings and reducing costs – they need their supply chain to be a key driver of value and profitability throughout the organisation.
E-sourcing plays an important part of this growth, but to expand its impact, e-sourcing needs to be leveraged as more than just a cost-cutting tool; it needs to be an integral part of the overall procurement strategy. 
Often, this is a major shift for many organisations, and it's not always easy. A successful e-sourcing expansion requires a change in way businesses perceive the value it provides and its role in the purchasing process; additionally, many procurement executives will find that employees aren't always immediately receptive to the mindset shift.
It's up to those in charge of the implementation to get the organisation focused on e-sourcing as a business driver.
Overcoming buyer scepticism and resistance
When compared to old-school approaches to procurement, e-sourcing is a radically different method of purchasing; dependent upon cold, hard data and supplier competition.
For veteran buyers, this represents a stark contrast to their tried-and-true methods, and the dramatic results often promised by e-sourcing advocates, such as double-digit savings, increased automation, and the breadth of categories that can be sourced through this method, adds to the initial scepticism.
In many cases, buyers' discomfort and doubt leads to resistance. For e-sourcing to be successful, it cannot be allowed to fall by the wayside as a purchasing afterthought or footnote. There are many ways to keep the process front-of-mind, but we've found that the best tactics focus on positive reinforcement, highlighting buyers' success, promoting the new savings opportunities for the business, and building excitement throughout the organisation.
Starting at the top
The c-suite sets the tone for the rest of the company and it's no different when it comes to procurement. That's why we recommend that a company executive – whether it's the CFO, CPO, or even CEO – remain involved with the e-sourcing initiative throughout the entire implementation. And reaffirm the company's dedication to the process at various times throughout the life of the programme.
How can a c-level executive contribute to a strategic sourcing initiative? By articulating and reiterating its importance to the procurement process. And again, the point isn't to crack the whip, but rather to highlight the positive – calling out the opportunity for the business and reinforcing the commitment to maximising the value of the supply chain.
Competition is King – even for strategic suppliers
In many cases, buyers believe they're already getting the best possible deal from their supplier, based on the strength of their relationship and perception of the market. But the data says otherwise; incumbent suppliers lower their prices 55 percent of the time when challenged, demonstrating why a competitive supplier environment is the key to securing lower costs.
So how can managers entice buyers to put pressure on so-called 'strategic' suppliers? We've often seen procurement managers successfully spur buyers into action by tying the procurement team's goals to e-sourcing, and strongly and clearly articulating the company's e-sourcing policy. For example, company goals which mandate that a certain volume of spend be subject to an e-sourcing auction will drive buyers to take a second look at their suppliers, and put the business up for bid. And more times than not, buyers will find that there are more savings out there.
Getting buyers' buy-in
A company-wide dedication to strategic sourcing requires complete support from buyers. But what's in it for them? For buyers to buy-in to e-sourcing, they often need skin in the game, as well.
We've seen two common methods that ensure buyers are onboard. First, build e-sourcing metrics into your buyers' KPIs and annual goals. By doing so, you'll be tying their e-sourcing efforts directly into their success – and ensuring that buyers who are open to the process are rewarded appropriately.
Additionally, companies can celebrate their culture of sourcing through employee recognition programmes, providing rewards for the buyers that secure the most savings, and recognising the most successful savers.
One company, for example, has instituted a 'Million Dollar Savings Club,' recognising the company's elite savers with a plaque and celebration. Also, procurement newsletters that highlight the top purchasing performers showcase buyers' success to the whole organisation.
Overcoming roadblocks
E-sourcing can be a major shift for many organisations, and roadblocks should be expected. But a positive, proactive strategy that promotes a culture of savings and buyer empowerment will overcome those challenges.
It starts with the c-suite providing support and excitement, a clear company policy that drives buyers into action, and a culture of positive reinforcement that rewards buyers for sourcing success.