Strengthening with multibank supply chain finance solutions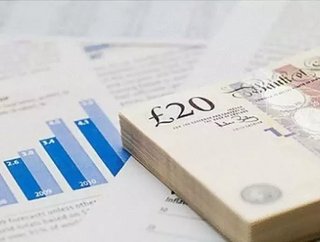 Written by Oliver Belin (pictured, right),a thought leader in Supply Chain Finance Solutionsmanaged by PrimeRevenue and author of the book Supply Chain...
Written by Oliver Belin (pictured, right), a thought leader in Supply Chain Finance Solutions managed by PrimeRevenue and author of the book Supply Chain Finance Solutions, published by Springer Verlag in 2011
Thomas Friedman (New York Times journalist and global trade writer) said that globalization has made the word flat. It has also changed the competitive landscape in global trade. Thus, competition is now taking place at a value chain level rather than at a company level. In addition, competition is no longer among physical chains, but on the financial supply chain: access to competitively priced and on-demand working capital is increasingly a point of difference in highly optimized supply chains. The recent financial crisis, which made managing cash and reducing the risk of supplier and customer failure key priorities, provided a strong incentive to CFOs to improve the effectiveness of their financial supply chains.
Managing costs has been traditionally of the main focus and responsibilities of supply chain executives. In the current volatile economic climate, supply chains have difficulties in keeping pace with cost volatility. The increased focus on working capital and cash flow has led to a strategic re-thinking of supply chain relationships. Traditionally, companies tried to squeeze the lowest possible price out of suppliers but more can be gained by developing a collaborative relationship with suppliers.
It takes cash to run a business: to buy raw materials, to purchase equipment and to hire and pay employees, and these costs are constantly increasing. At the same time, payment terms - or the time that it takes to collect on invoices customers – have increased over the past decade.  For instance, while some businesses used to get paid by their customer in 30 days, they are now unable to receive payment for 45, 60 or even 90 days.  But they still have to come up with the cash to finance their operations.  Adding to the problem, for many small and medium-sized enterprises (SMEs) financing can be difficult to obtain and very expensive.
Supply Chain Finance solves both challenges by allowing suppliers to get paid immediately by selling their receivable to a financial institution at a very efficient and transparent cost. The attractive financing rates are achieved by setting up Supply Chain Finance facilities with well-rated buying organizations. Based on the sound credit rating financial institutions can offer attractive funding rates and early payment terms to suppliers. This allows suppliers to dramatically improve their liquidity and free up cash flow to buy raw materials, purchase equipment and hire more employees – so they can increase production and grow their businesses.
As capital markets have become a less reliable source of financing, Supply Chain Finance is now seen as a strategic component of a company's working capital management kit with many corporations using Supply Chain Finance to de-risk their supply chains and realize working capital improvements. Furthermore, globalization and the increased complexity of supply chains, as created the need for bank agnostic platforms which are not limited in terms of jurisdictions, currencies, credit capacity.
Multinational coporations (e.g. Whirlpool, Volvo, KPN) are already using Supply Chain Finance solutions. Such Sucessful programs are based mainly on multibanking platforms which provide the following added values:
Scalability- Technology is key, whether it is Procurement, Finance  or another department tasked with managing the program internally, scalable technology enables the productivity and connectivity to allow a small team to manage the requirements of a growing program.
Multifunding- Buyers need the flexibility to work with multiple funding sources or to use their own balance sheet (self funding), without adding complexity or significant workload to the organization.
The platform should make it easy to connect to multiple funders as it is to connect to a single funder.  Also the ability to leverage funding sources that are not subject to market violiatity is critical.  This is your supply chain there are not too many assets more valuable to a corporation.
Global- Large corporations tend to have global supply chains, thus they need to be able to administer global Supply Chain finance programs. A successful multifundign platform supports multiple jurisdictions, currencies, languages, and timezones.
Supplier Onboarding- Without supplier involvement, an organization cannot run a successful Supply Chain Finance program. Dedicated supplier onboarding and ongoing support will encourage, rather than hinder, supplier participation in the program. Service providers should be specialized in onboarding and managing Supply Chain Finance programs and offer tools  and services beyond just people to sit in a meeting.
About the Author
Oliver is a thought leader in Supply Chain Finance solutions managed by PrimeRevenue. Prior, Oliver worked for leading institutions in SCF including, Global Supply Chain Finance and Sumitomo Mitsui Banking Corporation Europe. In 2008, Oliver founded Swiss Commercial Capital, a company specialized in trade finance solutions, which was acquired by Macquarie Bank. In 2011, he released the book "Supply Chain Finance Solutions", published by Springer Verlag.