State Bank of India launches new digital services with support from Accenture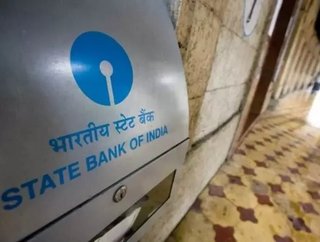 State Bank of India (SBI), the nation's largest bank, has launched six 'digital branches across the country as part of a pioneering program to...
State Bank of India (SBI), the nation's largest bank, has launched six 'digital' branches across the country as part of a pioneering program to offer next generation banking solutions to India's growing smartphone and internet customer base.
The bank engaged Accenture a global technology services and outsourcing company, to develop the digital business strategy for its branch program, which features a range of advanced digital banking capabilities including instant account opening with personalised debit cards, instant loan approvals for car and home loans and remote expert advisors available via video links.
Accenture helped SBI in designing the branch layouts, implementing the digital processes and technology at the branches, and providing back-end integration, including employee training.
 
SBI's new branches, branded as sbiINTOUCH, are equipped with interactive wall and table displays; remote experts that can be reached instantly via high-definition videoconferencing; multi-function kiosks that provide services such as instant account opening with personalised debit cards, and instant in-principle approvals for home, auto or education loans.
The branches are located in major metropolitan areas across India, including Mumbai, Delhi, Bengaluru, Chennai and Ahmedabad. Arundhati Bhattacharya, the Chairman of State Bank of India, said: "India is in the midst of a major demographic transition and we recognise that our customers increasingly expect digital services to help them manage their financial needs.
"Today, more than half of India's population is under the age of 25. By 2020, India's average age will be just 29 years - this is a digital demographic: one that expects businesses to provide solutions immediately.
"At the same time, the mass-affluent - no matter what their age - have similar expectations. Indian banks need to provide a strong response to these new demands. These branches are a first step in the journey to offering full digital services across the nation."
SBI's new digital strategy is a deep rooted transformation that has three aspects: a transformation of the customer experience it delivers; introduction of device centric technology that is at the forefront of its global peers; and transformation of the behavioural model of its staff-base to be even more customer centric.
Piyush Singh, Managing Director and head of Accenture's Financial Services operating group in India, said: "India has an opportunity to become a world leader in digital banking services, and we are pleased to collaborate with the leadership team of the State Bank of India.
"By putting technology at the heart of their business strategy, India's largest bank will be at the forefront of the global digital revolution that is transforming banking."
The transformative initiative leverages Accenture's deep banking industry knowledge and expertise in strategy and systems-integration, and capabilities in digital marketing, mobility and analytics from Accenture Digital.