Standard Lithium: The Race to Control Battery Supply Chains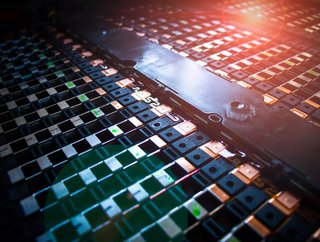 The United States has realised that its domestic supply chains are almost totally dependent on China—and intends to take action
'For the past 150 years, oil has become the most essential ingredient for economic, military, and political power', said Matthieu Auzanneau in Oil, Power, and War: A Dark History. But now that's changing. The world is shifting to sources of renewable power. Leading automakers have committed to net-zero emissions by 2050. But make no mistake: we're still in a geopolitical race to secure the world's energy resources—only this time, the prize is battery minerals. 
Energy Dependence: A Brief History 
The United States has a history of relying on other nations to source its raw materials. For years, the nation depended on the Middle East for its supply of oil. This dependence left an expensive legacy: in 1973, the OPEC embargo increased oil prices by 400%; in 1979, the Iranian Revolution increased prices 100%; in 2001, the US invaded Afghanistan—for other factors, of course, but it didn't hurt that the military wanted to stabilise domestic oil supply. Dependence led to national speed limits, smaller cars, and increasingly aggressive interventionist policies in the Middle East. 
Now, geopolitical tensions have shifted but not dissipated. Instead of sourcing oil from the Middle East, the States sources battery minerals from Asia. China leads the lithium battery industry, leaving the States locked in a raw materials competition with one of its largest economic competitors. Lithium, cobalt, graphite, nickel: these are the gold of the future. These minerals make up 79% of the cost of producing a lithium-ion battery, and if China controls the supply chain, the States is out of luck. 
How Far Ahead Is China? 
A typical lithium-ion battery supply chain involves five stages: mining, cathode or anode production, chemical production, lithium-ion battery cell manufacturing, and applications. In almost every one of these stages, China dominates the US In chemical production, for instance, China commands 33% of the global market for nickel, 80% for cobalt, 100% for graphite, and 51% for lithium. The States controls close to 0% in most of those categories. But companies like Standard Lithium haven't yet admitted defeat. 
The New American Approach 
In recent news, we've heard about GM investing multimillions in domestic lithium supply chains. The automaker recently secured first rights to Controlled Thermal Resources' California-mined lithium, which will likely hit the market in 2024. But California isn't the only region in the States that can fulfil domestic supply. Said Brian Jaskula, USGS Mineral Commodity Specialist: 'The US has a lot more untapped lithium resources than economically mined reserves'.
Fundamentally, Standard Lithium is one of several firms that believe the United States can free itself from foreign lithium dependence. The company owns 27,00 acres of brine lands in Arkansas and 45,000 acres in the California Mojave Desert. It's developed new ways of extracting brine lithium. So while we worry about Chinese lithium supply chains, we should also wonder: will this company and its compatriots provide American automakers with a viable alternative?