A stagnant economy boosts eProcurement services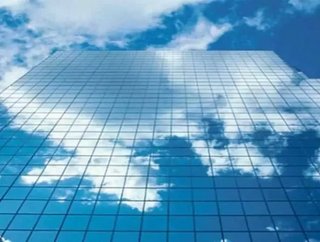 Before you read this, check out this story in November's issue of Supply Chain Digital. Trust us, it's way cooler! A lagging economy and the pe...
Before you read this, check out this story in November's issue of Supply Chain Digital. Trust us, it's way cooler!
A lagging economy and the persistent fear around a double-dip recession has been bad news for executives around the world, but there's one working field that is actually thriving on it.
The world of purchasing, namely procurement, has seen its importance greatly increased in a business climate that is scrutinizing spending now more than ever.
"All of the bad news surrounding the economy has proven to be good for procurement professionals," Paul Martyn, BravoSolution Vice President of Supply Chain Strategy said. "We've seen a dramatic increase in the number of chief procurement officers who are now reporting directly to the CEO."
Traditionally, procurement officers had been talking purchasing strategy with a CEO in about 10 percent of businesses around the world. Today, that number has increased to more than 20 percent.
"All those qualitative supply chain considerations rear their heads in procurement, which has proven vitally important to executives in this day and age," Martyn said.
IBM PROCUREMENT MANAGEMENT
Electronic procurement, or eProcurement, plays a huge role in any purchasing executive's daily agenda. While convenience is one of the top reasons to move to an electronic purchasing platform, Martyn explains that sourcing supplies has never been easier.
"Before, you had to go through analyst firms, find a peer, or even look in phonebooks to find suppliers," Martyn said. "These days, with the Internet being a huge global network, you have the ability to go out there and discover new sources of supply with tools that are much easier to use."
The tools that eProcurement offers purchasing managers go beyond just locating sources of supply. Social media aspects of purchasing platforms allow for constant communication and feedback between buyers and vendors.
"Regular communication with suppliers has never been easier," Martyn said of eProcurement platforms. "Integrating your execution systems with suppliers allows you to identify and reduce the feedback that you would otherwise have."
Because eProcurement methods stress communications and visibility, purchasing professionals are able to quickly identify problems.
"If suppliers aren't providing the materials or the quality that you ask for, these issues are raised and identified much more quickly by procurement professionals," Martyn said. "As a result, we're in this more networked environment that is often associated as an attribute of cloud computing."
The world of eProcurement and cloud computing has been of particular use to purchasing managers in the healthcare industry, where the use of physician preference items is a potential "game-changer" in the industry, according to Martyn.
"Doctors are now able to go back to their own communities of professionals and can talk with supply chain folks and make a compelling case for procurement," Martyn explained. "Physician preference items are all tied to patient outcomes that can be delivered to people at a lower cost, and now doctors are able to speak a supply chain lingo with their purchasing managers."
Martyn continued to say that the retail and food industries are also seeing significant innovation thanks to eProcurement.
Still, purchasing managers around the world need to realize that all of the new and exciting technology in the realm of eProcurement does not substitute for basic business instinct.
"One of the tips I would advise practitioners is that buying technology and turning it on is not sufficient to realizing the value of that investment," Martyn said. "Technology at its foundation supports a business process, and the people with skills. Technology is wrongly looked at as a shortcut to improve process and skill, and while it can support that, it needs to be subordinate to it."
Technology is still the driving force behind purchasing, and eProcurement continues to evolve within the supply chain as capital becomes more and more scarce.
"This is all a sign of the times," Martyn explained. "Before the big recession, the emphasis would have been on sales. In today's climate, we see an increased importance on cost structures."