Slow supplier onboarding 'hurting procurement's reputation'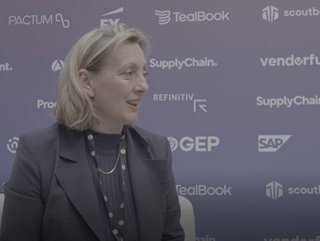 Elvire Boinet-Bondon, European Advisor of Business Development, Graphite Connect
Manual ESG due diligence is slowing supplier onboarding processes, says Graphite Connect European Advisor of Business Development, Elvire Boinet-Bondon
Elvire Boinet-Bondon is European Advisor of Business Development, Graphite Connect. She spoke to Supply Chain Digital Editor in Chief Sean Ashcroft at the Procurement & Supply Chain LIVE Show in London, in April 2022.
Tell us a little of Graphite Connect
Graphite Connect is a US-based startup. It's a supplier life-cycle and risk management solution that saves suppliers from endless and redundant onboarding surveys, and buyers from managing inaccurate vendor master data.
We believe that forcing suppliers to start every engagement with blank forms is a waste of everyone's time. Our network-based platform makes it simple and secure for buyers and sellers to connect and share critical data, documents, and assessments.
What messages are crucial in procurement right now?
Procurement teams are facing a credibility crisis. Business continues to speed up but purchasing is slowing down, and the issue is supplier onboarding and the associated due diligence.
These emerging reputational and regulatory risks are critical new value-streams for procurement. But teams and technology have't adapted with automated processes and technology to address these new process requirements within the required speed of business.
As businesses require more flexibility and speed this slowdown is eroding procurement's reputation across organisations, and is causing other departments to work around procurement. Early inclusion of procurement in key deals is decreasing.
What is the biggest with supplier onboarding?
The biggest problem is there is an increasing scope of data, documents and due diligence required by cross-functional teams and regulations.
In the UK, General Data Protection Regulation (GDPR) brought this issue to the surface. Generally, data privacy, information security assessments cause huge process delays.
But ESG concerns are rapidly becoming a reputational and regulatory concern, so due diligence isn't going to go away. It's growing.
This is why onboarding must transition to a network-based architecture that eliminates work. Social networks have proven efficient information sharing platforms in our personal life, but B2B hasn't evolved with the same efficiency. Graphite is the first supplier onboarding solution that is built on social network architecture.
It automates supplier responses. Graphite also automates the scoring of assessments, and validates all commercial data. We can't accept that it's normal for onboarding to take months. It needs to take minutes.
What tech is Graphite Connect based on?
Graphite is built as a modern cloud SaaS solution. We leverage Google Cloud Platform, MongoDB, ElasticSearch, and other modern services to create a high availability, high scalability, global solution.
Graphite works like LinkedIn. But, rather than connection professionals. Graphite connects companies. As buying organisations require suppliers to provide onboarding data and documents through Graphite, the supplier's profile organically grows.
New customer requests asking for existing information are automatically matched with approved profile responses to eliminate redundant supplier responses, which massively speeds up the process.
Since the data and documents requested at onboarding must be validated regularly, Graphite enables suppliers to continue to manage their data without blank forms for every refresh and update.
All data is protected with the highest levels of security and multi factor authentication to enable the most robust protections against today's prevalent fraudulent changes of supplier bank data.
Is it hard getting suppliers to engage with onboarding solutions?
No. Suppliers face constant demands to provide commercial and risk assessment data and documents. They actually love the progress away from paperwork. Everyone appreciates a process that only requires what's specifically needed in the situation.
There is no charge for suppliers. We have great feedback from supplier participants. The supplier network is rapidly growing. We expect it to grow by a factor of 20 this year.
Occasionally suppliers or payees refuse to respond with some or all of their information but Graphite enables fully buyer-managed payee records for utilities, tax authorities and other non-participants.
Can you onboard suppliers efficiently without tech?
We onboarded suppliers in the 80s and 90s with fax machines. Email is the new fax machine and is the primary tech used to onboard suppliers today. While these manual processes can work, they present blank forms and almost no automation.
The huge redundancy and lack of automation in the process makes onboarding much too slow and layered with bad data. Processes can be be optimised only so much without better technology
Who inspires you?
Both of my grandmothers. They went through so much in their lives - war and the loss of a child. They were both entrepreneurs and had great management skills. They kept smiling, and created bonds with everyone.
Best piece of advice ever given?
Whatever situation you are dealing with, believe in yourself and trust in the future.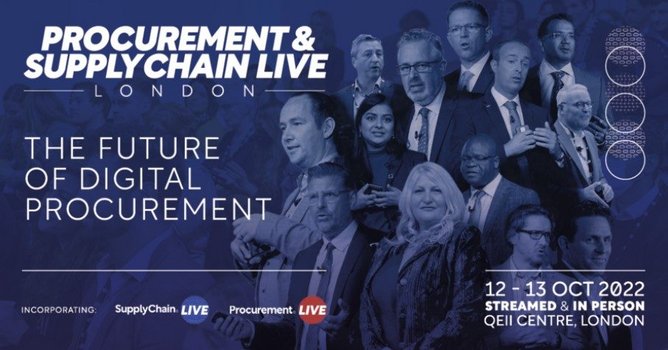 Procurement & Supply Chain LIVE London 2022

This October, Supply Chain Digital and Procurement Magazine return to London for an all-new event - PROCUREMENT & SUPPLY CHAIN LIVE LONDON 2022. Click here, to find out how you can attend.
Held at the QEII Centre from 12-13 October, BMG's all-new hybrid event incorporates two zones - SupplyChain LIVE and Procurement LIVE - to create a single EXPO style experience.
The event will give those attending the chance to showcase their values, products and services to partners and customers.
To find out more about PROCUREMENT & SUPPLY CHAIN LIVE LONDON 2022, click here.