Six ways for CPOs to strengthen relationships with CFOs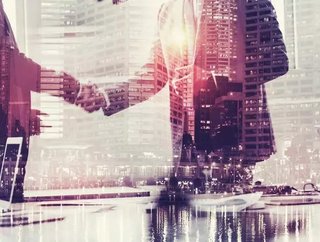 A recent report from Accenture found that many procurement execs are not leveraging their C-suite counterparts to help reinvent the supply chain functio...
A recent report from Accenture found that many procurement execs are not leveraging their C-suite counterparts to help reinvent the supply chain function and transform it into an engine of new growth models and customer experiences.
The research report, Drive Your Own Disruption: Is your supply chain in sleep mode?, found that the 900 supply chain executives surveyed were more likely to say that they see their function in two years as a cost efficiency driver (60%) or a support function (68%) than as a competitive differentiator (48%) or a growth enabler (53%).
It means that many CSCOs could be leaving significant value on the table for their organisations. 
In an exclusive interview with Supply Chain Digital, Omer Abdullah, Co-Founder and Managing Director at The Smart Cube, details five strategies for CPOs to positively develop their relationships with their CFO counterparts
Develop an open and transparent channel of communication with the CFO
"Communicate clearly; show the nuances, take a total cost approach, show all of those aspects so that you are clearly communicating with the CFO. One of the CPOs that we have interviewed said something really important which was "The CPO's work can only come to life if the CFO is behind it," which I think is very true. Those conversations are critical.
Speak the language of finance
"Make sure your team has quantitative depth, they have the analytical capabilities, that they're aligned in terms of definitions with finance as to how their actions translate into numbers and numbers that actually make sense to the finance team."
SEE ALSO: 
Engage with the finance team much earlier in the strategy and goal setting process.
"This is absolutely essential. Find multiple stakeholders within finance that you can get to know, that you can build relationships with, that your category leaders can then build relationships with so that your web of connections and interactions are at all levels of the finance organisation, not just between the CPO and the CFO. That's how you develop longevity."
Develop innovative ways to upscale procurement performance and show credibility.
"In other words, develop deeper analytics into the data that you've got. Show the trending. Show that you have a better understanding of category economics so you know how that moves. Show that you have a strong handle on commodity movements. If you're buying product on a day-to-day basis that feeds into your manufacturing process or goes through to your end customer, you need to be aware of where commodity price movements are going, such that you will know when prices are going to get influenced, why they're going to get influenced and then be able to take those actions around that. Innovative solutions are critical.
Establish a clear performance scorecard for procurement.
"One that is balanced, looks beyond cost, looks at total cost, looks at performance, and looks at factors like innovation."
Ensure both sides are clear on definitions
"We hear a lot of debates about cost avoidance versus cost reduction. If you're only interested in one measure, then establish that right up front. It's really important that a consensus is developed and that terms that CPOs and CFOs are not aligned on are not part of the conversation. Let's get that cleared up upfront, because if you can't get consensus on that, then let's not use terms that we don't all align with."