Secrets to White Hot Supplier Relations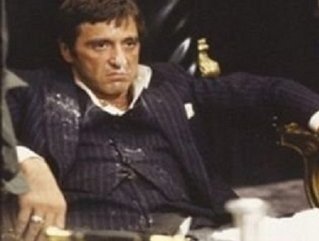 Guest contributor: Jim Kelly CEO and Co-Founder of JVKellyGroup Sometimes an internal evaluation r...
Guest contributor: Jim Kelly
CEO and Co-Founder of JVKellyGroup
Sometimes an internal evaluation reveals the need for behavior modification to be truly successful. Change is hard, particularly when it comes to altering behaviors that are ingrained in how people work and interact with others. But, sometimes they are necessary. Here are three ways companies can improve relationships with suppliers, starting with their own internal teams –
1.       Identify the behavior you want to modify, how it impacts supplier relationships and where the behavior exists. No two people, companies or even departments are alike. To diagnose a problem with a supplier and to develop a plan to maximize the benefits of the relationship, companies need to start by looking to the department that works with that supplier.
Part of supplier relationship management is questioning the users involved and understanding the culture at a department level. The users are typically the most influential when it comes to decision-making, even if they are not the ones officially signing off. Catering to senior management or the economic buyer is a missed opportunity to get a true sense of how relationships within the department and with their vendors works.
SEE RELATED STORIES FROM THE WDM CONTENT NETWORK:
·         The Coming Supply Chain Renaissance
·         Did Steve Jobs' Death Shine a Light on the Supply Chain?
Click here to read the latest edition of Supply Chain Digital
2.       Recognize where there are problems or breakdowns in the system or with power users that can cause problems with suppliers. This may be as simple as understanding the power user's expectations and metrics for success.
A very likely scenario could involve office suppliers. An office manager places an order for copier paper. The supplier knows that the company places the same order every month. To help save them money and cut down on shipping costs, the supplier sends two shipments at once. But, rather than being happy with the cost savings, the office manager drops the supplier. What the supplier didn't realize – and what wasn't shared at the outset – is that it is a burden to find room to store all the extra paper. The extra cost of repeated orders was worth it to the office manager to not have to find space to store the unneeded supplies.
Understanding the power user's motives can help set expectations and help to avoid confusion and frustrating experiences.
3.       Manage the supplier relationship based on market position. Managing the relationship helps control spending and sets expectations for the amount of transactions that will take place and ideally lead to cost-savings in the long run.
For example, if a company is purchasing printed materials they can use the paper and pulp index and their knowledge of what is happening in the market to work with the supplier to set prices. Understand if a supplier is paying less or more for materials, and how those savings can be passed on. Suppliers and buyers can work together to understand how to better manage the commodity – including placing forward orders to lock in prices. 
The key takeaway for managing relationships with suppliers is to take into consideration how you do business – at a department level – when setting parameters and selecting partners.