Searching for the Top 100 Leaders in Supply Chain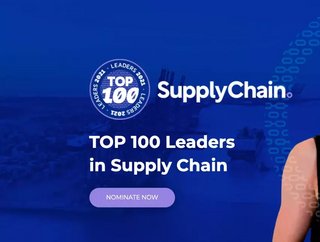 Have your say and nominate supply chain influencers and legends in our search for the Top 100 Leaders announced at BizClik Media's upcoming LIVE event
The search is on for the Top 100 Leaders in Supply Chain 2021 – nominated by readers of Supply Chain Digital magazine and open to all.
The initiative has been launched and nominations are now open, with the final, prestigious Top 100 due to be announced during Procurement & Supply Chain LIVE running 28-30 September, beamed from London to the world.
This latest, definitive list of the leading executives and influencers in the industry will be announced at the event and shared across social media channels, this website, and presented in a special supplement that honours all of those named in our annual list.
The Top 100 Leaders follows on from the well-received Top 100 Women in Supply Chain that BizClik Media Group (BMG) – publishers of Supply Chain Digital, Procurement Magazine, and a growing portfolio of industry-leading titles – produced in March this year to coincide with International Women's Day. 
"The Top 100 Women recognised the incredible and influential women driving our industry," says Scott Birch, editorial director, BMG. "The success of that initiative encouraged us to recognise the Top 100 Leaders – individuals championing everything that we love about supply chain and embracing best practice that's good for business."
Nominations are already coming in, with some notable highlights including:
Nominate your Top 100 Leader HERE.
The deadline for nominations closes on Sunday 1 August 2021, and it is free to nominate. The Top 100 Leaders will be announced across our platforms and at the LIVE event.