The scariest and spookiest ecommerce stories from online retailers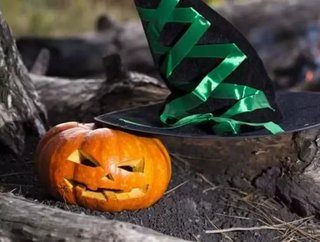 Kids are carving eerie jack-o-lanterns and assembling creepy costumes — Halloween is just around the corner. While vampires and ghosts might not f...
Kids are carving eerie jack-o'-lanterns and assembling creepy costumes — Halloween is just around the corner. While vampires and ghosts might not frighten them, tales of unfortunate shipping mistakes and website malfunctions are the stuff of nightmares for online retailers.
In the spirit of Hallows' Eve, the Endicia team rounded up a few spine-tingling ecommerce tales as well as what these online businesses learned from their haunting experiences.
Lack of Expertise Leads to a Frightful Move
Three years ago, ecommerce business Elite Fashion Swimwear decided to relocate from Texas to Florida. The company packed up dozens upon dozens of boxes and prepared them for UPS pickup. Upon arriving in Florida, the business was notified that UPS had lost a couple of their boxes, resulting in thousands of dollars lost in inventory.
One week later UPS found the missing boxes. While it seemed like the problem was solved, the lost-and-found situation had caused a tremendous waste of employee hours and money. Not only that, customers had to be contacted regarding the lost packages and then notified again that they were available.
All in all, Elite Fashion Swimwear thought that all the carefully planned move tactics would be foolproof — proper packaging, labeling and a detailed list — but then the unthinkable happened.
Moral of the Story: Sometimes you need to recognize where your strengths lie, and admit when you need assistance. It can be beneficial to outsource specific tasks to professionals who do it day in and day out. Elite Fashion Swimwear learned that while they successfully handle many aspects of their online business, it is sometimes best to let professionals with expertise handle areas that are not a part of the team's focus — such as shipping in bulk and handling very large packages.
Another lesson learned, no matter how much time you think you need to conduct a major business transition (such as a move), you always need a few more days. Leave a bit of leeway for unexpected delays and malfunctions.
A Watchful Eye Comes in Handy
One ominous day, a WatchesOnNet.com customer placed an order for a high-end watch. He submitted the order on the website and set the delivery address as the same as the cardholder's billing address. When Patrick Bedford, COO of WatchesOnNet.com, contacted the cardholder to verify the purchase, the cardholder explained that he had never placed this order. As it turned out, a fraudster was planning to wait outside the home and pretend that he resided at the location in order to obtain the package. In a thrilling plot twist, it turned out the cardholder happened to be a detective who, after being contacted by the company, requested an empty box be shipped to the location so that he could catch the imposter.
Moral of the Story: If your ecommerce business regularly ships high-value items, such as watches, make sure you have a reliable verification system in place. Also, consider taking it one step further by calling your customer to confirm that it is a legitimate order. Your customers will appreciate the care you've taken to make sure their personal information and product orders are in safe hands.
A Creepy Encounter Reaffirms Customer Care
Over a year ago, brick-and-mortar and online retailer, VinoVin Wine and Spirits, received a mysterious web order. The customer had put in a request for five bottles of Chardonnay. Dan Decker, VinoVin Wine and Spirits co-owner, saw this as an odd number for an order, but filled it anyway. When he received a notification that one of the bottles had broken in transit, he notified the customer that the order would be delayed by one week. VinoVin Wine and Spirits attempted to ask the customer if he still wanted his order. Never receiving a response from the customer, the company felt obliged to still fill the order.
To this day, that same customer hasn't responded to a single inquiry and often fills a shopping cart, only to abandon it a few days later, and then come back to place the order.
Moral of the Story: As an ecommerce business, it's OK not to have a lot of direct contact with your customers. After all, that's why many people shop online. However, it is still imperative to remain flexible with your customers and make any and all attempts to satisfy their requests, regardless of the relationship. Customer satisfaction is a critical aspect of running a small business, and if customers submit an order, they need to see results regardless of how transparent or "ghost-like" they seem to be.
The Horror of Not Using a Shipping Platform
New to the ecommerce world, Lisa Chu started online formalwear boutique for children Black and Bianco with an exciting vision, but not much online retail experience. Lisa had no idea how time-consuming it would be to ship all of her orders manually. Sure, it was doable at first, but when orders started to ramp up, the company encountered a shipping nightmare. Copying and pasting addresses and then manually matching them up with orders nearly drove Lisa and her team mad.
Lisa sought a solution from this everyday hassle, ultimately signing up with ShippingEasy and Endicia, which streamlined her shipping process, saving time and money for her business.
By Amine Khechfé | Co-founder of Endicia and Chief Strategy Officer of Stamps.com