SAP tops procurement software table - Oracle & Coupa follow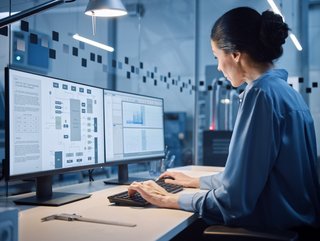 SAP Ariba is top procurement software solution, followed by Oracle, Coupa, GEP, Mercateo, JAGGAER, Workday, Basware, Infor & Corcentric
10. Corcentric
Corcentric provides its clients with a network of third-party software and services, while enabling strategic partners with its solutions that include: procurement; accounts-payable automation; integrated payments; fleet procurement; indirect and fleet group-purchasing organisation (GPO); and managed accounts-receivable solutions.
9. Infor
Infor has 65,000 companies connected to its network, and oversees US$50bn in global payments, and also helps manage US$tn in trade over the online platform. The procurement and supply chain management tool augments Infor's numerous cloud ERP products.
8. Basware
Basware's 2,000 software and SaaS customers in invoice automation and procurement, and 900,000 organisations transacting through the Basware supplier-and-buyer network, which is for invoices and purchase messages.
7. Workday
Following its 2019 purchase of Scout for US$540mn, Workday continues to make inroads into the Cloud procurement market by supporting nearly 1,000 customers with features such as strategic sourcing, supplier engagement, and e-procurement. Before the purchase, Scout had 240 customers and Workday Procurement signed over 650 customers.
6. JAGGAER
After addressing the procurement software needs of more than 1,700 customers, including some of the largest companies, JAGGAER's new direction is its Autonomous Commerce (AC) strategy, a form of self-governing platform for buyers, suppliers, IoT tech and partners.
AC has its roots in the consumer commerce revolution of some years ago that transformed the way consumers bought goods. JAGGAER solutions incorporate prescriptive and predictive analytics, machine learning, and natural language-processing tools, to deliver new capabilities across the Jaggaer ONE platform.
5. Mercateo
Mercateo serves 1.5 million customers that use its procurement platform for an array of B2B e-commerce transactions. Among its customers are Gelsenwasser AG, Fujitsu Technology Solutions, Uniklinik Köln, Manuflex, AOC, MVV Energie AG, IDT Biologika GmbH, and many others.
4. GEP
GEP helps 450 Fortune 500 and Global 2000 enterprises worldwide, including Honda, Dupont, Kellogs, Prudential, and Macy's. GEP's unified approach to solutions delivery - integrating strategy, software and managed services - is designed to help clients achieve their strategic, operational and financial objectives. It offers a unified framework of end-to-end supply chain capabilities, including integrated sourcing, procurement, spend management.
3. Coupa
In November 2020, Coupa acquired LLamasoft, a leader in AI-powered supply chain design and planning for US$1.5bn. LLamasoft's tech is used by hundreds of enterprise customers, including brands such as Boeing, Danone and Nestle. The acquisition strengthens Coupa's supply chain capabilities, enabling businesses to drive greater value through business spend management. To date, 1,300 customers have subscribed to Coupa's platform.
2. Oracle
Oracle's latest procurement analytics capability in its Fusion ERP Analytics solution provides visibility on spend, supplier performance, and operational efficacy. It brings finance and procurement data together, providing CPOs and CFOs with in-depth spend, purchasing, and delivery insights from a single source.
1. SAP
SAP Ariba remains the top B2B network for procurement, sourcing and supplier management, with 5.3 million companies being connected over the online marketplace, and more than US$3.75tn in commerce flowing through the Ariba network annually.