SAP Ariba: pioneering intelligent spend management in procurement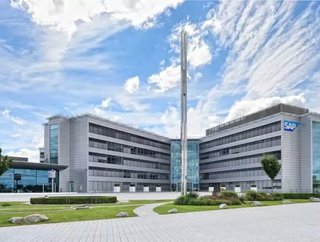 We take a look at how SAP's spend management solutions can help procurement operations in a digitally transforming world. Image Source: SAP As a res...
We take a look at how SAP's spend management solutions can help procurement operations in a digitally transforming world.
Image Source: SAP
As a result of this changing business landscape, "business leaders recognise that central to any successful growth strategy is managing business spend, not just efficiently, but holistically. Chief procurement and financial officers have reached their limit with a siloed approach to managing business spend," comments Pat McCarthy, Senior Vice President and General Manager at SAP Ariba and SAP Fieldglass. 
In a recent interview with James Lee, Chief Operating Officer at SAP Ariba and SAP Fieldglass, we gained insight into the spend management approach at SAP Ariba. 
SEE ALSO:
"SAP Ariba is the only true procure, source-to-settle, end-to-end solution provider, that also addresses all of the expense categories. We also possess the largest B2B network in the world," he explains. "We have more than 4mn suppliers and buyers in over 190 countries connected to our network and nearly US$3trn in commerce is flowing through it annually. Based on commerce value, we're larger than eBay, Alibaba, and Amazon combined — that's a pretty incredible number."
Lee goes on to explain that successful management of spend is critical. However, to achieve this it takes much more than increased compliance and decreased costs, therefore, SAP Ariba leverages Intelligent Spend Management (IMS) to allow for smarter and faster spend decisions. 
"Our customers expect to see a unified strategy, product roadmap and go-to-market interface that addresses all of the spend categories," commented Lee. "We don't want to deal with one team that looks at indirect, another at services and one that deals with travel expenses. You're one company, so it's important to have one space and one product. Under ISM, we have Ariba, Fieldglass and Concur as one family. Combining these three organisations together is the best way to serve our customers."
Recently, SAP released a list of its partnerships with industry-leading companies who are adopting its ISM software solutions. With SAP's solutions the comapnies aim to maximise the efficiency of their procurement operations. 
Those among the list included: Coca-Cola HBC, Ford Motors Co., the New York Yankees, RCD Hotels, Allegiant Travel Co., BRK Ambiental and FEMSA. 
To read the full feature, check out the February edition of Supply Chain Digital.
For more information on procurement, supply chain and logistics topics - please take a look at the latest edition of Supply Chain Digital magazine.