SAP Ariba Live goes digital for the first time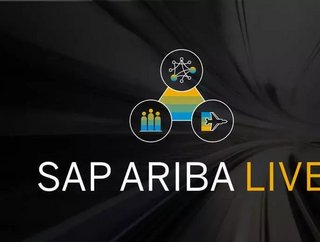 SAP Ariba Live is the world's premier spend management event and it is going online for the very first time. SAP Ariba Live will discuss the complex...
SAP Ariba Live is the world's premier spend management event and it is going online for the very first time.
SAP Ariba Live will discuss the complex, volatile geopolitical environment; the economic threat of global supply chain disruption, new technologies, evolving regulations as well as other important factors that present you with new challenges, risks and opportunities. SAP Ariba Live will you better understand these factors and what they ultimately mean for businesses.
Set to take place on Wednesday, March 18, 2020 at 9am EDT, SAP Ariba Live presents streaming of expert keynote speakers. There is no need to register for the webcast of the keynote speakers, return to the site to hear from:
Ian Bremmer, geopolitical expert, shares insights into today's complex geopolitical environment and the wider effect on the business.

Inspiring customer speakers from Medtronic, Hewlett Packard Enterprise as well as other leading companies. 

Chris Haydon, new president of SAP Procurement Solutions, as he shares his strategy and outlook and why we are very excited about the future of procurement.

The significant investments made in market-leading solutions and in our deep and diverse Ariba Network and ecosystem.
Breakout sessions
There is the opportunity to expand your knowledge through solution demonstrations. SAP shows how it is infusing intelligence and risk mitigation across the entire buying process. SAP also helps manage organisation's direct spend and supply chain by gaining more transparency and identifying and overcoming potential disruptions. SAP Ariba can enable you to drive better business outcomes and reduce risk from your contingent workers and services providers. SAP Ariba is also transforming its Ariba Network - the world's largest B2B network with over four million suppliers and 4,000 buyers connecting 24/7 - to provide even more business value.
SEE ALSO:
Ian Bremmer, President and Founder, Eurasia Group and GZERO Media.
Ryan Flynn, Principal, Deloitte Consulting.
Lucille Trickett, Senior Director, Global Solutions for the Office of Legal Affairs and Administration, Hewlett Packard Enterprise.
Lisa Zak, Director, Indirect Supply Management, HR and Contingent Labour Medtronic.
Keith Baranowski - Global VP and GM, Direct Spend Solutions, SAP Ariba.
Chris Haydon, President, SAP Procurement Solutions.
Stefan Olso, Presales Solution Consultant, SAP Ariba.
Arun Srinvasan, General Manager, SAP Fieldglass.
Sean Thompson, SVP, Business Network & Ecosystem, SAP Ariba and SAP Fieldglass.
Michael Weingartner, President, People and Spend Management Engineering, SAP. 
Click here to register for SAP Ariba Live!
For more information on procurement, supply chain and logistics topics - please take a look at the latest edition of Supply Chain Digital magazine.
Follow us on LinkedIn and Twitter.
Image: SAP Ariba.