SAP Ariba exclusive: No turning back as procurement goes digital
By Marcell Volmer, CIO, SAP Ariba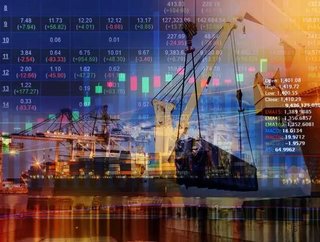 The new age of digital is fundamentally reinventing business processes, from operations to customer engagement and more. A key driver behind this shift...
The new age of digital is fundamentally reinventing business processes, from operations to customer engagement and more. A key driver behind this shift is the Internet of Things and Industry 4.0 creating reams of data that allow decision makers to get the information they need, anytime and anywhere.
Accompanying this mass of data, the evolution of advanced analytics is accelerating decision making without any adverse effect on accuracy or performance quality. At the same time, business networks are creating highly efficient levels of collaboration that enhance productivity and generate value from data, regardless of where employees are located.
Procurement professionals have long been the unsung heroes of helping businesses adapt to these changes, tasked with reducing costs and ensuring savings are realised. But the most innovative among them are utilising new technologies like self-service portals, mobile apps and cloud or social collaboration tools to streamline processes, manage spend and simplify traditionally complex purchasing experiences. The end result is empowering buyers to comply with internal policies and best practices, while keeping costs down and raising the strategic value of every purchase.
Procurement organisations are more than comfortable with delivering buying experiences and supply chains that are fast, simple, sustainable, and low risk. But the key target here is to add value to the delivery of services and goods to customers. This is the future of procurement.
From backroom to boardroom
The ongoing transformation of purchasing processes and supplier networks provides an opportunity for procurement organisations to move from a back-office cost centre to a strategic boardroom partner.
A prime example of this in practice is the relatively recent vogue that is the coffee-pods market. The goal of delivering the perfect cup of coffee in any kitchen – not just your local high street coffee house –  is seeing a simplification of buying processes and increased focus on generating value for the enterprise and the customer.
The entire buying cycle – from pricing and quotes to orders – is now handled by one company, using a cloud-based application. This digital approach not only makes it easier and more intuitive for customers to buy coffee –  by using purchasing data to automatically replicate previous orders – it also provides coffee retailers with vital market data and access to customer preferences that help them reshape their business model.
This quiet digital revolution is being seen across industries, helping all manner of businesses to increase their sales productivity, encourage consumer adoption, and improve their understanding of the buyer engagement cycle.
Combining data analytics with decision support also helps brands to improve visibility and gain insight from their supply chain and operations. With procurement's involvement, this can drive value across the business, including:
Supply innovation: Procurement can speed up the introduction of new products and reduce material costs by providing more critical insight into suppliers and their capabilities
Risk management: Procurement can prevent issues such as supply shortages or product disruption before they happen by providing better analysis of spend and supplier data across the business
Secure and sustainable supply chains: Procurement can help businesses have the right mix of suppliers and order schedules, which will ensure that all materials are delivered in a timely manner, with a high level of quality and in the right quantity.
From cost savings to value generation
Procurement is undoubtedly a different game than it was not only a decade ago, but even 12 months ago. The ultimate winners in this game will be those that embrace the ongoing digital transformation, reimagine their roles and use the plethora of technology, data and insights at their fingertips to run simpler and smarter.