SAP Ariba - driving ethics and sustainability in supply chain transformation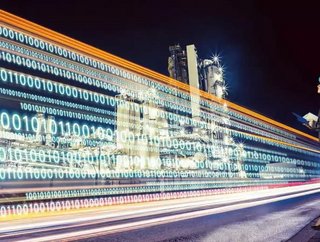 Social, economic, and environmental sustainability should be at the heart of supply chain and procurement transformation, and SAP Ariba is perfectly pos...
Social, economic, and environmental sustainability should be at the heart of supply chain and procurement transformation, and SAP Ariba is perfectly positioned to guide companies in this noble direction
"'Purpose' is no longer something that's nice to have; it's become a must-have strategic imperative that is high on every organization's agenda if they want to be perceived as relevant, admired, and innovative by their customers, employees, investors, partners, communities, and public entities," SAP Ariba said in its latest whitepaper.
Increased awareness of the negative effects of supply chains which fail to conform to modern ethical and sustainability standards has been a wake-up call for organisations around the world.
An historic focus on the most cost-effective solutions has built harmful trends in communities which are open to exploitation, including forced labour, dangerous working conditions, impoverishing wage structures, and damage to the environment.
For example, the whitepaper makes note of charity Amnesty's accusation against tech behemoths Apple, Sony, and Samsung for their failure to ensure their suppliers in Africa are not making use of child labour.
It also notes that, in 2018, 48.5mn people around the world are living in slavery, and they are often "working at the very bottom of the supply chain" – focusing on ethical practises that cut slavery out of the equation is paramount to eradicating this human tragedy.   
"In the old days, a CPO may have said, 'I can save us three percent on our annual purchases and streamline our supply base.' But times have changed. Today, it's the CPO who says, 'I can lift a man, woman, or child out of forced labor,' who ultimately moves forward."
SAP Ariba wants to lead the charge against unethical and unsustainable supply chain and procurement practises by making procurement awesome.
Its three pillars of Social Sustainability, Environmental Sustainability, and Economic Sustainability form a focused framework for best practice.
By driving responsible sourcing that focuses on ethical operations, safe workplaces, fair wages, and mitigation of emissions and plastic pollution, companies can have a significant, meaningful, and deeply positive impact on communities and environments around the world.
See more:
SAP Ariba is continuing to develop and supply cutting-edge solutions that focus on supply chain transparency and sustainable development goals.
Supplier Lifecycle and Performance, Supplier Risk, Strategic Sourcing, and Commerce Automation are just a small selection of the firm's solutions which enable companies to zero-in on the most vital data to help build sustainable and ethical supply chains.
"What truly makes procurement awesome, and the power we hold so important, is the collective purpose of our profession –to build a community and figure out ways that we can work together to create more ethical supply chains, eradicate slave labor, and level the playing field for everyone," said SAP Ariba president Alex Atzberger.
With its suite of supply chain and procurement solutions, SAP Ariba offers firms the opportunity to identify and choose suppliers which can simultaneously boost profits and make a positive difference.
By focusing on ethics and sustainability, companies can leverage the positivity of this image to build their brands as powers for good, encourage investment, mitigate risk both in terms of supply chain stability and public relations, and boost value for shareholders.
#makeprocurementawesome