A safer solution to supplier auditing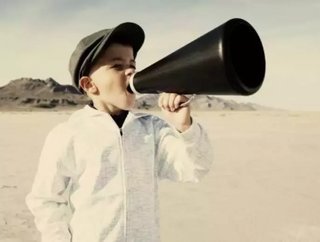 There have been no shortage of shocking supplier stories over the past year - whether its factory fires, child labour or the Foxconn scandal. Tainting...
There have been no shortage of shocking supplier stories over the past year - whether its factory fires, child labour or the Foxconn scandal. Tainting major brands such as Apple and Wal-Mart amongst others, the headlines of 2012 have uncovered a number of the unsavoury details about the real dangers faced by workers in the overseas factories that big brands outsource to.
Despite a number of initiatives by outsourcers which are designed to audit the safety procedures and working conditions at the factories abroad, auditing suppliers is commonly a box-ticking exercise to determine the facilities and working conditions at a factory hundreds of miles away, offering little or no insight into the actual conditions and the perspective of the workers.
However, this is all about to change, according to HR experts Lindsay Soulsby and Stuart Shaw. Over the past few months, the brother and sister duo founded mine the gap!, a new business strategy which uses modern technology to close the communication gap between buyers and suppliers using a unique three-point plan.
HR consultant Soulsby was working with Wal-Mart when she came up with the idea for what would later become her new business.
"I was talking about delivering further training programmes for HR colleagues within Wal-Mart's food supply chains across the UK when a discussion cropped up about how they audited their supply chains. I realised assessment of their suppliers was very much based around compliance, which typically included supplier self-assessment with some face-to-face visits. When I subsequently spoke with many suppliers it was obvious that both parties were quite frustrated by the process. "Suppliers don't really understand how to approach the employees like Wal-Mart would, to discover how engaged they are, what their culture is like etc. These processes are non-existent, so there was a moment where we thought, surely there is an opportunity here for HR assessments to be used more widely in the auditing process?" she explained.
The company's three point business plan to aims to address issues at both the buyer and the supplier's end, incorporating a phone and web-based survey that captures, analyses and contrasts the views of both managers and workers in the supply chain, in addition to an exit interview service for supply chain workers and an anonymous whistleblower service which allows vulnerable factory staff to raise concerns. The information collected is then fed into a supplier feedback service, giving suppliers the chance to share their experience of the buyer relationship, in addition to providing accurate information on working conditions at the suppliers' factory.
"Buyers rely heavily on suppliers around the world to provide their services and this tool has been accommodated to actually leverage technology to monitor labour standards.
"In countries where organisations aren't as mature from a HR perspective, we need to have very fundamental platforms that cover labour standards; by combining the three elements we are providing them with a range of tools that lead them to more HR best practice, but can also recognise where they currently are at the moment," explained Shaw.
Soulsby and Shaw recognise that suppliers don't appreciate the auditing process in its current state, as it is a process they often have to undertake several times a year, and can often be seen as a sign of mistrust from the buyer. Often, with little understanding of how the audit affects their custom, suppliers don't appreciate how the audit can be useful to embed change in their workplace. 
"What's new about this is we've got a worker, a HR and a supplier focus. Although the suppliers are passing buyer compliance audits on a regular basis, and they often share the cost for that, with this sort of data this provides them with a very powerful internal as well as external marketing tool, which they can share and use to attract in buyers for the first time.
"The suppliers will be able to say 'We have a very engaged workforce, we deal with turnover, we deal with risk, and we deal with conflict. This is our data.' Its well beyond compliance, it means suppliers are standing on their own two feet as opposed to being told to stand on their own two feet," explained Shaw.
The duo hopes suppliers will adopt this process as a benefit to them, and eventually empower suppliers to use these tools to supply information themselves as opposed to the buyer initiating change.
"One of the biggest key points is the mindset of buyers, which is currently significantly audit compliance driven. Although they recognise our system is the way forward, there is still a natural tendency for them to focus on how the tool can meet compliance requirements, so it's an interesting evolution. The key is for the supplier to recognise the significant well proven concept that an engaged workforce is a more productive one," said Shaw.
According to Soulsby and Shaw, they have had an overwhelmingly positive reaction from more than 100 brands who have approached mine the gap!, where businesses are displaying an appetite to move away from an audit driven framework.
"Buyers recognise they can't continue to promote the number of audits they've done on their website when the media headlines continue to outline horrendous exploitation. That's not to say that change is not going to be evolutionary. To get workers to actually raise their hand and say what they feel and the concerns they have, is going to be quite a change to them."
Over the course of the next year, the duo hope to begin phase one of their business, using the 'Supply Chain Mining Programme' which will allow buyers to work with suppliers to improve their practices. In phase two, Soulsby and Shaw hope that suppliers will come to them directly to buy the services on offer as good practice, allowing buyers to see the data and thus removing the need for audits.
The role of the auditor will then develop from compliance to change agent, says Soulsby, who is in the process of collaborating with a number of charities and brand watch agencies who will provide 'Action Plans' to target any malpractice in the supply chain.
"We work in a way that is systematic and quantifiable. This tool will give information straight from the horse's mouth, so it offers more information than has been available before. It's up to the companies how they use that information, but we will help in collaboration with other charities and NGO's to formulate a plan of action to tackle issues. It's a very powerful way to meet, if not exceed, legislation such as the Californian Transparency Act but also create a new dialogue with consumers.