Revolutionising retail risk management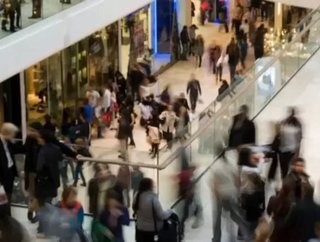 Follow @Ella_Copeland Written byTy Bordner, VP Product Management and Solutions Consulting at Amber Road Global multi-sourcing (the practice of obtaini...
Written by Ty Bordner, VP Product Management and Solutions Consulting at Amber Road
Global multi-sourcing (the practice of obtaining identical merchandise and components from more than one international supplier) has risen in profile recently, following a renewed focus on risk management in the supply chain. Whether you are considering or already undertaking a global multi-sourcing strategy, it is important to weigh the qualitative and quantitative factors against what your company can reasonably support.
Many supply chain professionals are adopting multi-sourcing as a part of a retail supply chain resiliency strategy or to optimise sourcing decisions. By multi-sourcing, organisations can insulate themselves from risk factors such as storms, port closures and labour disputes.
While multi-sourcing is straightforward in theory; organisations accustomed to working with only one vendor per item may have to make some adjustments. Here are some questions to help determine whether multi-sourcing is the right choice for your company.
Consider your level of risk tolerance
Similar to an investment strategy, a multi-sourcing strategy should take into account the level of risk the organisation is willing to accept, based on the likelihood of supply chain disruption for a particular item. An analysis of how difficult or easy the item is to obtain versus how important it is to the overall supply chain is a good first step to determining whether to find multiple sources for the item.
Can you afford the risk?
What would the effect be on your business of not being able to obtain the product? This is closely related to the concept of risk, but adds a quantitative aspect to the analysis. If a particular item is not available, what is the effect on revenue? Would you lose customers? Would employees be laid off? Would you close factories or plants? Or, as with Superstorm Sandy, would you miss a key window to bring seasonal items to your retail shelves? With the results of your quantitative analysis, you can determine its worth to the organisation to have the item available from additional sources.
Sourcing a comparable cost
Do other suppliers offer the same product at a comparable cost? Can they provide it if your primary supplier can't? If you determine that alternative suppliers are necessary, then set about finding them. As with qualifying any supplier, ensure they can meet your deadlines at an acceptable total landed cost, not just product cost. These other charges to be considered include freight, insurance, duties and taxes; preferential trade programs; and countervailing or anti-dumping duties. Perhaps it is worth it to pay a premium to the alternative supplier to guarantee availability. Just make sure the alternative supplier won't also be affected by the same factors that could disrupt your primary supplier. Choose suppliers from a different region, and use a different port of entry.
Can you manage multiple suppliers?
Can your organisation manage relationships with multiple suppliers? Whether you opt for multiple suppliers for backup purposes or as part of your overall sourcing strategy, determine whether your organisation is prepared to manage multiple vendors for the same item. It's typically not enough to have a supplier simply waiting in the wings in case of disaster, since if there's no relationship they may not want to come to your rescue. Be prepared to nurture the relationship with all your suppliers so you won't go begging in times of real need. Organisations also must administratively manage their suppliers, effectively storing information in a manner that enables streamlined and easy sourcing decisions.
Finding the right system
Using an international supplier management system as part of a global trade management (GTM) system enables companies to inherently and intuitively approach the complexities of multiple sourcing at the product level. Companies should look for a solution that allows them to store information about multiple sources and account for all the permutations in a single product record in a single repository. The system should also be able to perform import cost calculations and check regulatory compliance for all relevant country of import/country of export combinations.
Consider whether your existing or future system does the following:
-          Landed cost — Products sourced from different suppliers have unique landed costs, since they will be coming from different countries. Freight, insurance, duties and taxes all play a role in determining landed cost. There may also be preferential trade programs, countervailing or anti-dumping duties in place between some of these countries to take into account.
-          Compliance — each country has different import regulations. Examples include rules around chemical composition, components, labelling requirements and subtleties in product classification. Agencies other than Customs may be involved, and each government has its own set of import filing forms.
-          Logistics — getting your merchandise from source to destination is no small task, especially if regular trade routes are disrupted. Each shipment must be rated and booked, and multiple land and sea carriers will need to be managed and tracked.
Your supply chain can build or destroy your brand. By evaluating your needs and potential changes that you may need to undergo to accommodate multi-sourcing, your organisation can determine if this strategy is the right solution to keep your supply chain in top shape.