Responsible sourcing: the balance between profit and purpose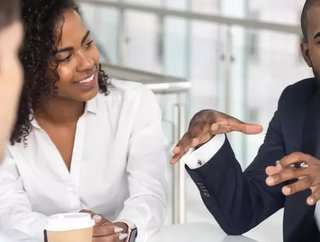 Technology and AI will help procurement professionals lead from the front in ESG as the world begins to build back better, says Coupa's Donna Wilczek
Making decisions for purpose and making decisions for profit is a tricky balancing act even for individuals in their personal lives. Scale that up by many orders of magnitude to a multinational business, where profit often trumps purpose, and the tightrope grows narrower still. But the wind is changing. PwC, one of the world's biggest accounting and consultancy firms, announced in June a recruitment drive to boost its headcount by 100,000 - a move not only to support growth in its current verticals, but to meet the swelling demand for ESG guidance. 
Environmental, social and corporate governance is set to become the new competitive battleground for all areas of business, but it is in procurement where ESG is already being readily embraced. Coupa, one of the world's leading Business Spend Management providers, has launched new platform capabilities that aim to empower procurement teams to redefine their approach to responsible sourcing and ESG. 
"Our goal here is to create a platform that not only helps sourcing professionals to manage their spending on a fiduciary level, but also to answer questions of how they manage their spending to deliver a more sustainable outcome," says Donna Wilczek, SVP, Product Strategy & Innovation at Coupa. "How do we help organisations better make decisions that impact the planet, that create more of a social good with every decision that they're making?"
Building back better
As the global economy scales up for post-pandemic recovery, organisations are constantly asking themselves these questions, Wilczek says. It's not just a case of returning to how things were, but how to build back better. In real terms that means breaking down silos, connecting disparate business functions and working more collaboratively than before. The conventional wisdom is that WFH and our reliance on digital platforms during the COVID-19 outbreak has already kickstarted this shift.
"Our platform is designed around doing just that: bringing these teams together and then helping the whole organisation align against those strategic goals," Wilczek says. 
One of the biggest historic hurdles for ESG has been envisioning and supporting the long-term plan. In a typical sourcing process, procurement will do their job in identifying suppliers for the goods or services they need. Due diligence will ensure both sides are aligned, that the supplier is not on a sanctioned list, and that they have decent ESG compliance. The business begins using that supplier, and the sourcing team moves on to a new project. But responsible sourcing doesn't end the moment the contract is signed. 
"The problem is, no-one is guarding the henhouse anymore," Wilczek says. "The reality of what's happening is that the suppliers are changing on a day-to-day basis."
No procurement team can reasonably be asked to manually monitor suppliers on a day-by-day - or even week-by-week - basis. It's a well-known limitation, and Coupa's new Sustainable Business Spend Management (BSM) platform aims to provide an AI-powered technology solution. Drawing on social sentiment, government sanctioned lists, and external data, it compiles a profile of each supplier. If any ESG compliance breach occurs, it flags them up, pausing spend transactions and redirecting it back to the risk and coursing team. 
"It creates this model that puts the risk team and the sourcing team in the day-to-day business transactions," Wilczek says. "And you're alleviating the need for a human to monitor these millions of data points, because the system is doing it for you."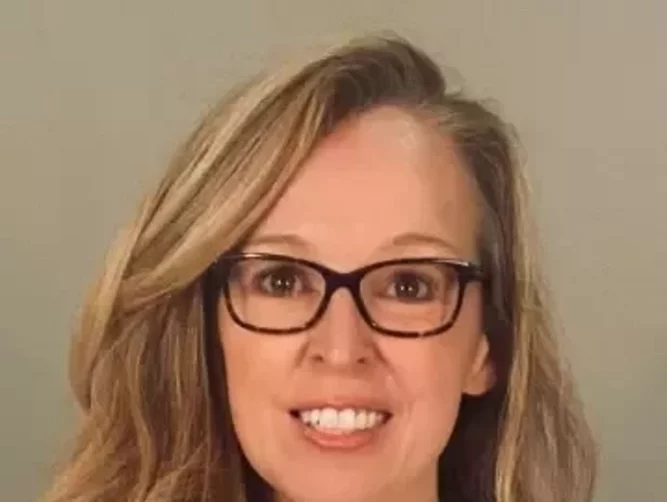 The balancing act between profit and purpose
But solving one dilemma can often create another. Now the questions become how do organisations fully embrace ESG commitments as a central part of their business objectives? And how do they reposition ESG as an enabler in delivering on their shareholder commitments, rather than considering it a disruptive external force. 
"It's a balancing act," Wilczek admits. "There are currently around 1800 lawsuits out there against businesses for sustainable reasons - and this is going to increase. So the key is for businesses to start working with the people responsible for ESG programmes, understanding that working together now, building a model that will extend into the future and get ahead of these regulations or potential lawsuits, will pay off in spades. 
"But it is a balance between fiscal, environmental, economical, purpose and profit. And this is where technology can help. The technology that Coupa brings to the table is an optimisation type model using AI. And when you're applying AI against millions of data points, you're able to model a vast array of scenarios, and the system can help you prioritise and discover the best possible scenario that balances all of those different needs."
The evolving roles of procurement professionals, from cost-cutters to strategy-definers, places them squarely in the centre of this new perspective. But where to start, and how to motivate every stakeholder? Making ESG tangible and measurable will be key, Wilczek says. 
It is a balance between fiscal, environmental, economical, purpose and profit. And this is where technology can help
"Our platform is continually tracking spend and assessing, for example, how much diverse spend you have processed in that prior year. In our next release, we're using the collective community data across our customers to benchmark them and provide visibility into how they're comparing against the leaders. This is a very powerful tool that customers can use in speaking to their executives, to say, 'Here is how we are doing compared to leaders in our industry, our peers'."
One organisation using Coupa's supply chain solutions measured more than 70 million tonnes of CO2 avoidance for its customers - a "really powerful impact", Wilczek says. "The more organisations can measure the outcomes of their efforts, the more impact they can have on their business and the planet, across the board." 
Grappling with the opportunities and hurdles is the next great challenge for procurement. But the important thing is to start. "Every day that you delay is a day that you delay your outcome," Wilczek says. "Instead of trying to bite off the entire thing, take a problem area and get started on that problem area. Use technology, use AI to look at all of your options and redefine what you should do. I think organisations may believe it's harder than it actually is."