Reduce the risks of outsourcing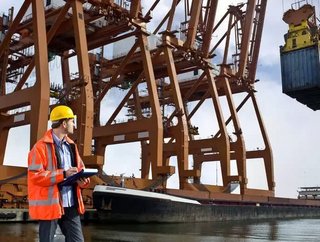 Written by Tracy Pellerin CEO of Apex Freight Services Benefits of Outsourcing For many shippers, the benefits of outsourcing the shipment of their go...
Written by Tracy Pellerin CEO of Apex Freight Services
Benefits of Outsourcing
For many shippers, the benefits of outsourcing the shipment of their goods are obvious. Third-party logistics providers are well-positioned to manage a customer's shipping needs across a variety of platforms. Brokers assume the responsibility of vetting and selecting carriers; manage those relationships and provide a single source of contact to the customer. Many provide these services at a competitive cost too, whilst eliminating the need for a shipper to manage the entire scope of their operations. At their best, brokers can act as valuable partners, working closely with shippers to provide the most effective and efficient solution for their transportation needs.
Risks of Outsourcing
While the benefits, especially from a cost perspective, are obvious, there are also certain risks implicit in outsourcing. These risks stem from a disconnection between the shipper and the carrier selected by the broker to deliver goods on their behalf. Someshippers might also believe that hiring a third-party to manage their transportation needs will protect them from legal action; however the truth is that this "insulation" from litigation doesn't truly exist. In fact, outsourcing can expose you to more risk by removing key compliance responsibilities—including carrier selection/management—from your oversight. Lawyers for plaintiffs will go through the carriers to get to your company and your broker's deeper pockets.
Recent trends in federal and state court decisions demonstrate that shippers and brokers will continue to face increased liability (including multi-million dollar legal judgments) caused by the unfortunate - and often negligent - actions of contracted carriers. Courts are increasingly holding shippers liable under theories of vicarious liability; negligent selection or entrustment; as well as contractual assumption of risk.
In addition to potential legal costs and property loss, using outsourced carriers also creates a risk to your brand and reputation. In the case of a catastrophic accident or fatality, the headline will ultimately read "Acme brand truck kills innocent bystander," not "Third-party contractor negligent in death of innocent bystander." Keep in mind that the "court of public opinion" often supersedes the legal one. Even if a judge were to determine that your company is not ultimately liable, it might be too late to undo the damage to your brand in the public's mind.
How to Manage the Risks of Outsourcing
In order to avoid the risks of outsourcing to promote a successful business relationship, it is vital to consider the following risk management suggestions.
Insurance:
Ask for your potential partner's Certificate of Insurance and make sure that the information is accurate. Review their exact coverage—does it adequately cover cargo loss and damage? What are the terms, conditions and exclusions that apply? Some brokers may only have a contingent cargo policy, which is insufficient to protect you from liability if they employ negligent carriers. Contact the insurance company directly to confirm they are up-to-date, and make sure the insurer is reputable.
Safety Procedures:
Investigate a broker's compliance procedures and carrier vetting process—does it reflect the same commitment to safety that your own internal procedures do? Your liability doesn't end when the goods leave your dock—so why would you allow your internal compliance requirements to end there? Carrier vetting is a major part of any broker's value to you. Choose a broker who prioritises safety and is rigorous in selecting the most dependable carriers to transport goods.
In my company, we moved our carrier vetting from our operations to our safety department; this ensures that a carrier's safety record is subjected to the highest level of scrutiny. We have also developed a robust carrier monitoring system that looks not only at how carriers have performed in the past, but actually interfaces in real-time with the Federal Motor Carrier Safety Administration (FMCSA) scoring data to ensure our carrier statistics are accurate and up-to-date. Look for brokers who take your liability risk as seriously as their own, and take a proactive approach to protecting your bottom line and theirs.
Maximum Protection from Liability:
Grant Goldsmith of Avalon Risk Management notes that "when shippers are evaluating potential property brokers, more and more they are seeking partners who will accept full responsibility for the safe transit of goods—not just the traditional limited liability. The best brokers will offer full coverage of a shipper's goods in the broadest manner possible, thus actively managing the shipper's risk throughout the logistics chain."
Our company now carries umbrella protection for ourselves and our customers, including contingent auto, general liability and excess coverage of up to $26 million. We also found it important to offer contingent cargo coverage of $250,000 per load as well as errors and omissions coverage of up to $6 million.
Given the massive number of loads a third-party provider manages each day with numerous different carriers, it's inevitable that accidents will happen. According to Enan Stillman, a transportation attorney with Atlanta's Graham & Penman, LLP, "Shippers must carefully identify, evaluate and select only those experienced third-party providers that maintain significant property and casualty insurance coverage."
These steps may seem time-consuming or unnecessary, but they are crucial if outsourcing is to be a net benefit for your company. For example, what may seem like a great price from a smaller, less well-established provider may become a nightmare if that provider goes bankrupt or is unable to maintain its business. Several key indicators our company reviews include carrier references, years in business, history of principals, and FMCSA status. Outsourcing offers tremendous up-front savings to the shipper, but unless the increased risk is managed and mitigated, those savings may only be temporary. To paraphrase boxing legend Mike Tyson: Everybody has a plan until they get sued for a negligent carrier.