Rare Earth Metals: The Achilles Heel of U.S. Supply Chains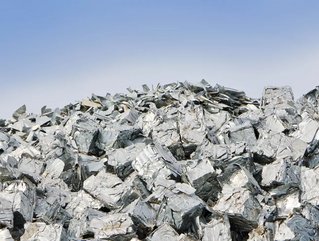 Snags and snarls have devastated American supply chains. Yet part of the problem can be traced back to its lack of minerals and metals
Rare earth metals form the bedrock of our consumer electronics, electric vehicles, and medical equipment. Shortages of them will continue to snag our supply chains. Lest we fall back on the simple explanation—that COVID is to blame—let's consider three other trends. First, automakers are manufacturing more electric vehicles to meet their net-zero commitments. Second, the rise of 3D printing and additive manufacturing has shifted which raw materials are needed and why. Third, many countries, especially China, have made it a national priority to secure rare earth minerals and critical metals. 
At its core, the American lack of critical metals, coupled with its messy relations with foreign suppliers, will hurt its aims of cyberspace, security, and sustainability—unless corporations and governments start to do something about it. 
Is It Really That Bad?
Yes. Supply chain resilience, according to senior Forbes contributor Marco Annunziata, starts in the earth. For companies to reliably source semiconductors, tech components, and battery minerals, they must have secure access to the base resources. For example, lithium—a key material in EV batteries—is produced by Australia, Chile, and China. To compare, the United States comes in seventh. 
In fact, in regards to key minerals, the United States remains in an incredibly weak position. China controls most of the rare earth metals needed for electronics and energy. Along with Japan and Russia, it leads the production of titanium, used in space tech, national defence, and healthcare. This is problematic for two reasons: 
Geopolitical risk.

If

China and Russia control the majority of the world's supply of critical minerals

, they can bolster their domestic supply chains—and leave the States to struggle with delays and shortages. 

National security.

Rare earth metals underpin military and high-tech supply chains. If we can't procure the materials needed for our jabs, tanks, planes, and transport...well, the United States' supply chains will be the

least

of its worries. 
Is There a Solution? 
If private corporations and public policymakers team up, America could start to develop its own supply of rare earth metals. Here's one such example. In Tennessee, Hyperion has launched the Titan Project, an operation to mine titanium ore. With the backing of Boeing, Arconic, and the US Government Advanced Research Projects Agency-Energy (ARPA-E), it intends to commercialise titanium metal for high-tech industries. 
According to Anastasios Arima, Hyperion's managing director, this type of operation doesn't currently exist in the States. But if Hyperion succeeds, it will create jobs, help with national defence strategy, and strengthen our supply chains. After all, the long-term security and environmental impact of the supply chains we now seek to save depend on raw materials, rare earth metals, readily stockpiled mineral supplies. 
To solve shortages, we must return to the source. Executives must push to develop and maintain reserves of critical minerals. If not, expect the supply chain woes to continue. As Annunziata concluded: 'Companies have a crucial role to play in powering global prosperity and technological progress while safeguarding the planet'.