Q&A with ISS CEO Jorgen Lindegaard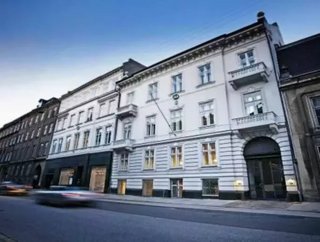 With more than 200,000 B2B customers worldwide, ISS is one of the worlds largest commercial providers of facility services. Headquartered in Denmark...
With more than 200,000 B2B customers worldwide, ISS is one of the world's largest commercial providers of facility services. Headquartered in Denmark, the company has operations in 50 countries in Europe, Asia, North America, South America and Australia.
However, it wasn't always this way and the firm has changed considerably since the turn of the millennium. It now has a vast global presence, while its revenues and margins have grown significantly. In this unique Q&A, CEO Jorgen Lindegaard tells Supply Chain Digital more about the transformation and formulation of 'The ISS Way'.
Q: What is ISS?
ISS is one of the most successful global service companies, with an impressive historical performance. We are present in many countries around the world, which gives us a competitive advantage in that we are a lot less vulnerable in an increasingly global market. During the past few years, ISS has been transformed. We are now much more than a cleaner – we are a broad-based service provider, offering services in cleaning, catering, security, office support and property services. That's not bad for a firm that has been historically concerned with cleaning.
Q: Tell us more about 'The ISS Way'.
Well, we decided that the time is now to strengthen our position even more, and to achieve it we have developed 'The ISS Way' as a means for leveraging our international footprint. It was developed during 2008 and is a strategy which I believe will guide the business in the coming years.
Q: Why have you implemented the strategy?
Globalization is changing the industry and we now have new standards to live up to.
But globalization is an opportunity too – we can gain market share. This is why we have the new strategy; 'The ISS Way' is our way of doing it and will enable us to grow both individually, as countries or regions, and collectively, as a group.
'The ISS Way' is all about us developing a cultural and strategic platform – a guide to all things great and good about ISS. By following it, we hope the firm can fulfil its vision of Leading Facility Services globally – by leading Facility Services locally.
Q: Are you better prepared for future challenges?
'The ISS Way' is helping us to optimize our existing assets and with the current financial crisis, there are obvious challenges ahead for us, but it is important to remember that no matter how harsh the economic climate becomes, there will still be demand for many of our services.
The big challenge for us is retaining customers and helping customers maybe save on cost, demonstrating also that outsourcing can be beneficial to their business. We can see that happening in many places, even in the public sector. They see the need for outsourcing, ie expertise. We know we will be pushed hard on price, but of course it is impossible to deliver the same quality at a cheaper price, so we are trying to offer better value, which is different. It is about saying, 'Okay, maybe you need catering or whatever, as well as cleaning'; in essence integrating our services more, which is a key part of the ISS Way.
We want people to see that they can get more out of ISS, reducing the need to deal with multiple people paying varying prices for each service. We want better integration basically, so we can offer people more.