PwC: on the road to sustainable procurement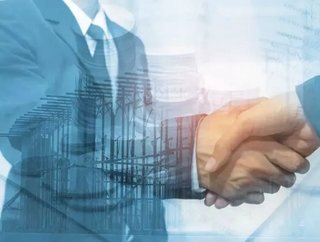 Director of Procurement for PwC, Jeremy Willis, talks about the accountancy firm's corporate responsibility priorities Corporate social responsibili...
Director of Procurement for PwC, Jeremy Willis, talks about the accountancy firm's corporate responsibility priorities
Corporate social responsibility is the buzzword of the Noughties, an integral and necessary part of any major company's strategy. The Social Value Act of 2013 may have formalized the requirements for public bodies, but pioneering organizations such as PwC had already bought its ticket and found its seat on the train long before that point.
With a commitment to do what is right for clients, people, communities and the environment, corporate social responsibility is at the heart of the business, and in particular it is important to the people who make decisions about what to purchase and who to purchase from – the procurement team.
Jeremy Willis is Director of Procurement at PwC. He says: "One of our commitments is clearly to try to spend more with social enterprise suppliers, and to do that we have to have more procurement practices and policies that are inclusive, that don't preclude their involvement with us. But also we need to have trained and raised awareness of the people involved in purchasing decisions in the business, more broadly to raise awareness of the agenda amongst peer groups and networking opportunities."
Clearly small enterprises work differently from multinationals such as PwC, and are often limited by what they can afford in terms of meeting insurance requirements, so Willis is aware that sticking to standard terms and conditions doesn't work, but also that more needs to be done to assist social enterprises in learning how to engage with large organizations.
PwC has been very proactive in opening up communication with social entrepreneurs. Since 2011 it has had a Social Entrepreneurs Club, offering a full program of support to its 250 members across the UK. It also supports the School for Social Entrepreneurs, which supports people who are using entrepreneurial approaches to tackle complex social problems, running practical learning programmes and courses.
Willis explains: "We have various panels and forums, where we have sat down and said – let's talk about how you would engage large corporates. Let's talk about the distinctive element you bring and how you differentiate yourself from others and what you can expect from those corporates, so we have had those sorts of sessions and it is quite perfunctory things like – who do I speak to?"
Internally, steps are being taken to educate and inform staff, to change their way of thinking so that this is not simply a strategy that comes from the top.
RELATED STORIES:
"We are orchestrating some internal communications, so we have some videos we have produced available both externally and internally," Willis continues. He gives examples of posters in the washrooms which highlight that the soap there is made by visually impaired people in the community, and of videos which raise awareness of what we all can do to make a difference.
But with a baseline of 59 social enterprise suppliers in its supply chain, and £2.24 million ($2.9 million) annual spend, they are aware that this is only a small part of the business.
"Part of the challenge is in actually identifying the social enterprise suppliers," says Willis. "Not all of the social enterprise suppliers are on the buy social directory. Some social enterprise suppliers have taken a conscious decision not to be on that, due to the cost. I was bemused by that at first but some have told me that they would rather spend their money on coming to the school for young entrepreneurs, spending a day here and raising awareness, than going down that route."
But as well as looking externally and at how to help make a difference in the world outside, like any responsible organization nowadays PwC is looking at its own carbon footprint. "PwC's carbon footprint is primarily around its electricity usage in its buildings, and travel," says Willis. "Then there is a big gap down to number three, and our carbon consumption isn't massive, but it is all around, so we have put a lot of energy, excuse the pun, into trying to put low carbon solutions into our buildings. I think our London office was the greenest new build of its time when it opened four years ago."
The way business is being conducted is changing, with PwC encouraging a greener approach, with less travel and more use of technical communications. "We say to the customer - if you would agree to us collaborating via Google hangout for every second meeting or having a video audio conference for some other meetings, then it clearly costs less for us to do that and it is more carbon friendly and we will pass the cost benefit on to you. That has definitely improved as a ratio of revenue, but it is quite a hard one to break. Truthfully, in most incidences a lot of sustainability initiatives are packaged up as cost savings."
Organizations are now increasingly working together to push through change, and PwC is part of the newly formed Buy Social Corporate Challenge.
"PwC had the opportunity to be one of the foundation members back in December when it was first launched, with an event at number 11 Downing Street. Social Enterprise UK is providing the guidance and the energy and the government is sponsoring it. The plan is to have, by 2020, large corporations signed up to committing to spending a billion pounds on social enterprise," explains Willis.
He stresses the key role big businesses have in shaping the future. "PwC just launched this responsible technology policy which I am really excited about, and it is basically saying that technology is a force for good, but there are some negative consequences associated with it.
"The policy includes hints and tips around how to go off grid at certain times, both for your own mental wellbeing and to reduce consumption. It considers the negative aspect of artificial intelligence replacing humans in their jobs and what can be done to reskill people and to upskill people and enable them to gain employment in other areas."
For Willis there is much to be excited about. "Supply chain sustainability, for me as a procurement guy, is one of the most engaging aspects of procurement. It is through your purchasing power that you can manage environment and social impact and be a force for good in what you are doing. That is really energizing."