A Purchasing Sanity Check for 2012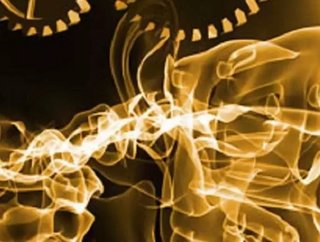 Click here to read this article in the magazine edition! As the New Year begins, it makes sense to take the time for an overview of Purchasing. If only...
Click here to read this article in the magazine edition!
As the New Year begins, it makes sense to take the time for an overview of Purchasing. If only for a sanity check, it's time to dust off that old handbook, determine what is relevant and which practices can be replaced.
a)      Purchasing Policies and Procedures

When was the last time the Purchasing Policies and Procedures were updated? There should always be an assigned Owner within the Purchasing organization to ensure that the Policies and Procedures are current, and reflect the corporations' business practices. Purchasing would benefit from having a group meeting to review the Policies and Procedures: to provide collective input utilizing expertise, and as an excellent opportunity to ensure that all gray areas are clarified. The update of Purchasing Policies and Procedures should be a mandatory objective.
b)      Agreements and Contract Management

Gone are the days when paper is filed in a folder, and then in a cabinet. But which department is responsible for maintaining Agreements and Contracts? In some organizations, Agreements are stored in Legal. However, Purchasing is responsible for the Purchase Order Contract and may also maintain a copy of the Agreement along with the Purchase Order (the same applies for the Insurance information for onsite work performed). While most Purchase Orders are emailed to the vendor with or without an electronic signature, Agreements are still signed and countersigned and a copy retained by both parties. Who owns the process, the location of the Agreements, the location of the Purchase Orders, and in what format are key. The Purchasing Policies and Procedures can also inform and direct how this is managed.

c)      Document Retention

Every company has a Document Retention Policy on the storage life of documents. Document Control in conjunction with Legal will have a policy outlining the minimum retention requirements. If in doubt, ask. There is no excuse for not knowing.

d)      Multiple Purchasing Locations

If the organization has multiple Purchasing locations, doesn't it make sense that everyone has the same access, knowledge base, and tools (including software and hardware). Collaboration with other site Directors to ensure information is shared, comprehensive, and circulated. The direct benefit to the corporation becomes obvious once procedures and processes are in place and followed. Knowledge gaps are reduced and eliminated.
e)      Priorities

Think about what is critical to the success of an organization. Review the resources on hand, request input from within your organization, and develop a plan to support that focus. If the focus is Cost Savings, then make sure that objective is supported and understood throughout the entire organization. Flexibility is Key. The focus can remain unchanged but also change in priority.
f)        Online Purchasing

Many buyers are now responsible for purchasing products online. While some organizations are not allowed to go through outlets like EBAY or PayPal due to Terms & Conditions located on a vendor's site, a buyer must be versed in reading the fine print and the impact that it may have on the corporation. EULA's, SLA's, User Agreements are all important components of online buying. Don't ignore the fine print, and you won't get stuck with goods you cannot afford or return.
Kathleen McCahill is a Purchasing Specialist in Corporate Purchasing at IDT, Inc.
Kathleen has worked in Purchasing for 23 years.