The product life cycle is in decline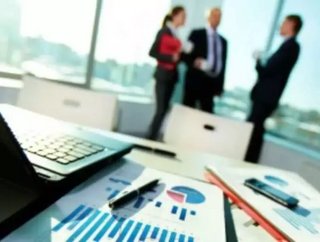 Written by Karsten Horn, ofsupply chain optimisation specialistINFORM One of the most profound changes in the last decade is the dramatic shrinkage of...
Written by Karsten Horn, of supply chain optimisation specialist INFORM
One of the most profound changes in the last decade is the dramatic shrinkage of product life cycles.
For example, 50 percent of annual company revenues across a range of industries are derived from new products launched within the past three years. This suggests that long-term product 'cash cows', which stay in a company's portfolio for many years, are becoming a thing of the past.
The collapse of life cycles means that replacing a product or service line every two years is becoming the norm across many industries. Furthermore, if a business is not quick to introduce a product to market, it risks launching goods that have already been superseded by competitors.
This changing environment means that accurate demand planning and forecasting has never been more imperative, and businesses must take a more co-ordinated approach to supply chain management. The key to this is the introduction of technology that enables organisations to quickly and effectively manage operations and gain a greater perspective over the entire supply chain
Strengthening the core
I strongly believe that businesses need greater awareness of every product in their portfolio, especially those that have been a mainstay of the product mix for a long time.
This awareness is even more critical in an environment where the increasing speed in which a product moves through its lifecycle means that demand can change dramatically. Subsequently, businesses must consider implementing technology that can accurately predict future requirements.
An accurate and timely demand plan is a vital component of an effective supply chain. Without this, it would be difficult to effectively allocate supply chain resources and produce correct forecasts, resulting in supply imbalances when it comes to meeting customer demand.
The provision of a complete and accurate picture of demand can be used to evaluate where the product resides in its life, influencing strategic and tactical planning. In addition, this data can provide managers with the control needed to effectively plan and manage each phase of a product's lifetime.
For example, demand planning technology offers the capability to support the user when forecasting the demand of new, short-life or seasonal products and end-of life products. Demand planning technology also makes it easier for sales and logistic departments to analyse the supply chain, as well as optimise replenishment strategies as required. A particularly important function of demand planning is that managers can see how demand patterns will impact an entire supply chain. 
The implementation of an effective forecasting process allows for a greater overview of demand profiles, consumer buying patterns, and other demand signals which can then be adjusted quickly to reflect market changes and buffer against shrinking supply chains.
Technology is critical for businesses to manage shorter product lifecycles. By keeping forecasts accurate and timely, an organisation can ensure that the right products are available at the right times, thereby maximising margin contribution from the product's introduction, maturity, replacement, substitution and retirement.
Maximising the end of life phase is especially important, as effective planning can enable a business to optimise its stock accordingly to ensure availability and limit surplus.
Inventing a new supply chain
Inventory is one of the most valuable assets a company has, but many companies fail to manage it effectively. As the nature of supply chains changes due to shortening product life cycles, so must the policies used to manage and optimise inventory.
Technology support is becoming critical to selecting and executing a supply chain inventory programme. Companies should seek technology that allows them to optimise the positioning of inventory across the supply chain and that enables collaborative inventory processes with suppliers, helping to manage and forecast these relationships more effectively.
The sophistication of supply chain management will continue to grow, with organisations increasingly using inventory principles along the entire life cycle of a product, for example to maximise the launch of a product, a re-brand, or demand variations due to seasonality factors.
A commitment to competitiveness
Shortening product life cycles make time-to-market critical, and so businesses must utilise technology to ensure a greater perspective and tighter control of the supply chain.
As a product proceeds through its life cycle the demand characteristics change, and organisations must be committed to changing the supply chain strategy to maintain competitiveness at a moment's notice. This can be achieved through the use of forecasting and planning technology to monitor a product as it proceeds through its life; matching a product to the most appropriate supply chain strategy for the next stage of its existence.
Using technology to offset shortening life cycles can help managers avoid huge inventory losses and issues with excess orders. The understanding and careful evaluation of the effect of these factors enable the supply chain to become more efficient and in turn drive business competitiveness in the market.
The most successful organisations will have a strong grasp of shortening product life cycles within their industry and put strategies in place to allow them to adapt quickly to changing markets, enabling new sources of revenue to be generated. Businesses that fail to react will risk falling behind competitors, ultimately facing a struggle to remain relevant in a faster-paced world.