Procurement progress saves Subway GBP 184 million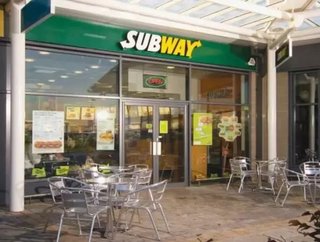 Follow @SamJermy and @SupplyChainD on Twitter.Subway franchises have saved over £184 million thanks to a sophisticated procurement approach that s...
Follow @SamJermy and @SupplyChainD on Twitter.
Subway franchises have saved over £184 million thanks to a sophisticated procurement approach that started in 2001 by forming an organisation to specifically serve the brand.
The European Independent Purchasing Company (EIPC), exists so franchises are able to secure greater financial and service discounts from purchasing and supplying products in large volumes and follows a similar business model to its North American counterparts.
With  close to 2,000 stores in the UK and Ireland alone and more than 4,000 stores across 33 countries in Europe in total, EIPC co-ordinates a mammoth operation by dealing with suppliers of products and services, as well as distributors on behalf of Subway franchises. There are offices in Germany and France, and people work from home in Spain, Netherlands, Poland and Finland
Mike Attwood, Purchasing Director for EIPC, said: "It's one thing to develop new stores, but the supply chain aspect is a different ball game and also needs careful planning to support the overall company growth. EIPC is completely owned by the franchisees and we are governed by an elected board who ensure we spend money wisely on important projects for them.
"The differing number of stores; from 40 in Spain to almost 2,000 in the UK and Ireland, makes the job exciting as from all corners of the continent we are helping  franchisees to become the best they can be. We have saved over £184 million from 2001 until the end of 2014. We saw a growth surge with around 400 new stores added across Europe last year, and this growth is set to accelerate going forward. The Subway brand is getting a huge amount of development interest and it's our job to ensure we have the capacity and contingency to support that growth."
Working under a relationship agreement with the Subway brand headquarters, which sets out how EIPC operates with the brand and does business, Attwood and his team have secured the services of global corporations, such as Unilever to supply soup and hot drinks, Coca-Cola has been a drinks partner in Great Britain for some years now and Bidvest 3663 is the GB distribution supplier.
Brand synergy
In 1965 the company began when Fred DeLuca opened a sandwich shop to earn some additional money for his studies in Connecticut, USA, and by 1974 there were 36 stores and that is when the Subway brand founder started franchising.
From there the brand grew exponentially, and today has over 42,000 stores globally and DeLuca is still President of the group.
Attwood said: "At the end of the financial year anything left over goes back to the franchisees in the form of a dividend. We (EIPC) have about 80 staff altogether, 63 based in the UK and the others based around Europe.
"There's lot of cross-team collaboration and continuous improvement training; three people in the Netherlands and UK are in my team so we are always travelling for that very purpose.
"We go to a lot franchisees' meetings across Europe and present what we're working on, services, food prices, what the future is looking like in the industries which affect our business and we share all the knowledge we can. It builds the notion that we are there for the franchisees and it's important to demonstrate the ways that can help franchisees to save money. They get surveyed every year and are very positive about the value we bring."
One prominent example of how EIPC assists the Subway brand is the deal it secured to get WiFi for all UK stores for free. By funding the whole programme centrally, it did a thoroughly efficient job with the supplier, O2, than if each store tried to reach its own deal individually.
Attwood points out an important factor in the ongoing success of EIPC is due to the seasoned individuals who come in with specialist knowledge of their sectors. Each employee is chosen for their specific industry experience and have come from leading brands such as Sainsbury's, Yum!, McDonald's, Whitbread and Brakes. Most recently, two staff members who launched the Shell petrol loyalty scheme are now working to do the same for the Subway brand.
Future prosperity
The success of the growing Subway brand is partly thanks to the more calculated procurement approach EIPC has undertaken to create a more co-ordinated supply chain, by making supplier agreements in higher volumes than in years gone by. Standardising key ingredients across Europe was one way the company was able to consolidate its supply chain and become more efficient.
The first European store opened in Dublin in 1992, where the franchisee found a local baker and meat supplier to get the right quality of ham and bread. Those two companies are still supplying the Subway bread today and have grown with the system. But still only has two companies manufacturing bread with one factory in Germany and another in the UK so EIPC is currently looking and identifying where its new bread factory should be, to support the growth in demand for Subs.
Attwood said: "They took the chance at the time and now Dawn Farm Foods and Evron Foods supply a significant share of cooked meats and bakery to stores across Europe. Because EIPC is not set up like a supermarket where you have a head office setting down the rules, everyone has to collaborate because we are all separate entities working towards a common goal, this is what makes the company exciting to work for.
"The Subway brand is looking at doubling the size of the business by 2020, growing to about 8,000 European stores, so we need those suppliers to be able to grow with us. Anyone who plans doubling their volume in 5 years should know it's a nice problem to have but requires good planning and supply chain management.
"We've got a great team who know how to break into new markets and once you can get a supply chain in place and get these gold-standard products to store it makes a huge difference. One of the exciting things we do is buy globally; for example buying tuna from South East Asia and working with the other tuna buyers in the other IPC organisations in the worldwide group. We build international relationships and that's where the Subway brand can make the difference."