Procurement making strides in digital transformation journey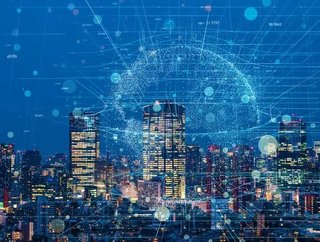 Procurement organisations have made significant strides with their digital transformation journeys over the past 12 months, although there is still plen...
Procurement organisations have made significant strides with their digital transformation journeys over the past 12 months, although there is still plenty of room for improvement, according to a new study. 
Research from the Hackett Group found that procurement leaders expect to rely on digital transformation to help them achieve an array of critical objectives in 2018, including cost-cutting, improving agility, and improving their ability to serve as a trusted advisor to the enterprise.
Procurement organisations are expected to dramatically increase their use of robotic process automation and AI related technologies (i.e., cognitive, machine learning, virtual assistants) over the next two to three years, the research found, as they also expand their use of more mainstream technologies such as cloud-based applications, advanced analytics, data visualization, and mobile computing.
But their ability to execute digital projects will require reassessment of competencies and realignment of resources, as procurement budgets are expected to remain virtually flat in 2018, the research found.
In addition, while procurement leaders acknowledge the importance of strategic enterprise objectives, including expanding procurement's influence, elevating the role of procurement, and improving agility, procurement's ability to address them is low.
The Hackett Group's research identified four key capability areas where procurement must improve in 2018: aligning skills and talent with changing business needs; measuring and managing procurement performance and business value; obtaining more value from existing suppliers through relationship management; and obtaining more value from existing categories through category management.
SEE ALSO:
These key capability areas reflect the need to continually innovate and expand collaboration by investing in resources and technology that promotes actionable intelligence, improves the user experience, and enhances supplier collaboration.
"Last year, procurement leaders told us that digital transformation was a priority. But most simply didn't have the strategy and resources in place to move forward," said Chris Sawchuk, The Hackett Group Principal & Global Procurement Advisory Practice Leader.
"This year, that gap has closed significantly. Momentum is growing. More organisations are planning for digital transformation and more are in a position to do something about it. But a significant number of companies have not gotten there yet, and digital transformation has the potential to be such a game changer that these procurement organisations are at risk."
Virtually all study respondents (95%) said that they now believe digital transformation will fundamentally change the way procurement services are delivered within two to three years. A full 30% said that they expect procurement processes will be touched by digital transformation activity in 2018, foreshadowing a year of both benefits and disruption.
The percentage of organisations with a formal strategy for digital transformation more than doubled year over year, from 32% to 66%, and the number of organisations indicating they have the resources in place to handle the transformation also rose sharply, to 46%.