Procurement insights: the benefits of digital technology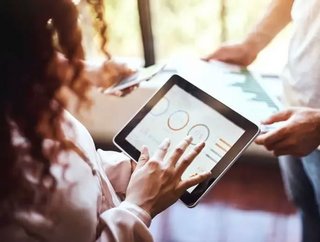 Supply Chain Digital takes a closer look at new researchthat highlightsthe benefits of digital technology for procurement and sourcing. According to th...
Supply Chain Digital takes a closer look at new research that highlights the benefits of digital technology for procurement and sourcing.
According to the report, published by technology company Globality, there are countless challenges facing the industry, including: a dramatic increase in corporate services spending as well as increased complexity and number of services providers.
These challenges, says the report, mean that traditional processes are not sustainable, therefore, leaders must look to digitalisation for solutions. 
Globality surveyed 101 senior level procurement executives in the US and Europe, finding that:
96% of respondents recognise the potential of digitalisation, with 66% believing digitalisation has strong potential for the industry. In addition respondent believed that both vendor management and request for proposals will gain the most efficiency and cost savings as a direct result of digitalisation.

54% of respondents felt that Artificial Intelligence would improve efficiency, transparency and control within an organisation, which aligns with a 64% agreement that an organisational vision and support is vital to transform procurement.
Digitalisation is still in its early stages, with only 3% of respondents being fully digitised. Still, 43% of respondents stated that they had begun their digital transformation journey, with 29% in the planning and development stage.
SEE ALSO:
When asked if artificial intelligence and machine learning was on the cards for utilisation in their organisation's procurement strategy, only 6% said they are actively using innovative technology, with 41% still in the exploration phase.  
The report suggests that, though the digital transformation process is unlikely to be a minor undertaking for businesses, there is a vast amount of benefits and opportunities to gain as a result, including driving efficiency, transparency and cost effective implementations throughout an organisation.
Globality recommends that, procurement leaders can start to spearhead digital transformation by, being an advocate for the immediate digitalisation of procurement, researching what is possible by identifying new and innovative ways to utilise technology and ensuring the best service providers and vendors are being utilised for goal-orientated work.
For more information on all topics for Procurement, Supply Chain & Logistics - please take a look at the latest edition of Supply Chain Digital magazine.