Procurement body SPP driving ESG change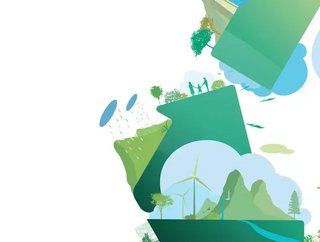 Procurement body Sustainable Procurement Pledge talks to JAGGAER about how it is helping raise ESG up the global procurement agenda
Environmental, social and governance (ESG) is moving ever-higher up the agenda for procurement professionals, thanks to an industry body that is meeting ESG issues head-on.
The Sustainable Procurement Pledge (SPP) is a growing movement that seeks to combat the problem of the harmful exploitation of people and nature, and to fight pollution, social inequality and injustice. The SPP is now seeking to unite procurement professionals globally, and already has 5,000 members in 142 countries.
Rob Alexander is an SPP Ambassador, and Procurement Director with data communications company, Smart DCC. In an interview with digital procurement solutions company JAGGAER, Alexander told of his passion for ESG and sustainability, 
He said: "It is all very well for organisations to pursue their own ESG goals but procurement is looking at the world beyond, often across an extended supply chain. 
ESG very much on procurement agenda 
"Although ESG is now very much on the agenda, and  many in the procurement community have the best intentions, they often find it difficult to know where to start."
Alexander says the seat of the challenge having to take something that is theoretical and embedding it into something very real: the supply chain.
"How do you get your first-tier supply chain partners to embed it in the second, third and fourth tiers?" he asks. " And then as a responsible company, how do you ensure they are doing what they have undertaken to do? How do you monitor that performance in the supply chain? Those are the types of challenges procurement faces."
"The time for talking is over. We need to work out ways to ensure that organisations throughout that supply chain are complying with our beliefs and our purpose as well as the demands of European legislation now and in future," Rob added.
Alexander says there is a growing consensus that ESG has shifted both the way procurement sees itself and how it is perceived by others. 
Procurement now about value not price 
"The emphasis has moved away from negotiating the lowest price to negotiating the best value, and this includes environmental and social value, as well as best value in terms of results on the financial balance sheet," he says. "And although the shift in emphasis is pronounced, it is not absolute. Hence, 'People. Planet. Profit ' is the new mantra."
He adds the way procurement views profit is changing, too. 
"Recent consumer and retail insights surveys have shown a marked shift of attitudes. People want brands to make informed ethical and sustainable choices. For example, a recent PwC survey found that half of consumers surveyed globally said they have become more eco-friendly in the past six months, while 62% of home workers say they buy from companies that are conscious of and supportive of protecting the environment."
Alexander ends with a positive thought for procurement professionals.
"Procurement is now regarded as contributing to business success not just by reducing costs but also by adding value. Consumer choice will impact financial performance, and this is a very powerful argument for C-level interest in the new approach to procurement."