Procurement & Supply Chain Live ends day 1 at Tobacco Dock
By Tom Swallow & Georgia Wilson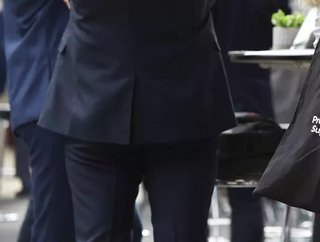 Procurement & Supply Chain Live, by BizClik Media Group, wraps up its first day of supply chain insights at Tobacco Dock, London
Bringing day one of Procurement & Supply Chain Live to a close, we take a look at the line-up from the day and the insights they have provided to our global hybrid audience. Following the unprecedented situation the world has experienced over the past 18 months, supply chain and procurement leaders have gained access to industry insights from various industries with different applications. From operations and supplier management, to cybersecurity and sustainability in procurement, let's take a look at the speakers.
On the Main Stage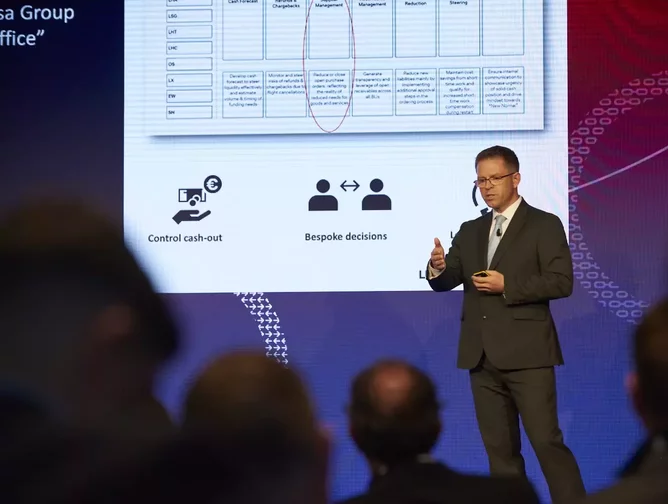 Ninian Wilson
Ninian Wilson, Global Supply Chain Director and Chief Executive Officer of Vodafone Procurement, kicked off the show with a discussion about the importance of pushing for excellence in procurement, which is what the telecommunications company tries to achieve through targets of 100% perfection. He has also discussed the importance of the whole telecommunications industry for integrating sustainability into its processes. 'If digitisation is the trend of our time, then the second one is sustainability. In November last year, we announced that would be incorporating sustainability into all of our tender options' says Wilson. 'Up to 20% of the tender is around sustainability'.
James Westgarth
Following a strenuous period for the aviation industry, organisations in the sector reflect on the ways in which they had to adapt to maintain their supplier relationships. James Westgarth, Senior Director of Procurement at Lufthansa Group, provided the global audience with high-level insights into how the group managed its commitments with large corporations, as well as SMEs that are incorporated into its supply chain. 
Aurélien Faucheux
As the Chief Procurement Officer at Aston Martin Lagonda Ltd, Aurélien Faucheux has seen firsthand the impact of digitisation on the supply chain. Following a brief discussion on the history of Aston Martin and its background as a luxury car manufacturer, he goes on to explain Project Horizon as well as how it is prioritising its supplier relationships. 'We are in the process of changing our approach to our suppliers', says Faucheux. 'We are able to get more from our suppliers by providing them with more visibility'.
Robert Copeland
As the market leader for global services, it's clear to see the ESG commitment of G4S. Robert Copeland joined us at Tobacco Dock to discuss how the company is managing Scope 3 emissions across its supply chain and how the group's partners play pivotal roles in sustainable application. Copeland emphasised how little it costs to track ESG in procurement with its supplier management tools taking up just 0.001% of its total supplier spend. 
Leadership Panel - Sponsored by Kinaxis 
Simon Thompson, Sales Director at JAGGAER, joins the speakers from the individual talks, Ninian Wilson, Aurélien Faucheux, and Robert Copeland—moderated by Glen White, Chief Executive Officer at BizClik Media Group, for a high-level discussion about the coronavirus pandemic and how it has shed some light on supply chain industry. 
We learn from the talk panel that technology provides critical capabilities in the sector. According to Copeland, 'unless we digitalise, we're not going to come up with solutions to problems'. Meanwhile, Thompson says, 'the ability for technology to digitalise how organisations work with their suppliers is critical'. 
Charlotte de Brabandt
Another important area to be addressed in the supply chain is cybersecurity. With around a 667% increase in phishing emails, data risks have increased across all organisations, including the World Health Organisation. Charlotte de Brabandt, Senior Manager at Amazon, took to the stage to emphasise the importance of cybersecurity in procurement, providing examples of how large companies can and have been affected by data breaches, and exposing the areas of business that open up supply chains to further risks.
Jacqueline Rock 
Jacqueline Rock, Chief Commercial Officer at Test & Trace, joins the show with insights from the gargantuan project that is Test & Trace. Rock's leading role in the project helped to build a team that saved millions of lives throughout the coronavirus pandemic. She shared details of the project's success and how it supported the development of critical testing labs for the continued operation of PCR and lateral flow testing in the UK. Rock also talked about the lessons learned from the pandemic and how data can drive contingency planning to prepare the UK for the future. 
Nick Jenkinson
'Change is difficult, not changing is fatal'. 
As CPO of Santander, Nick Jenkinson kicked off his keynote by discussing the challenges when it comes to change in procurement. When it comes to a successful procurement strategy Jenkinson highlights his four key pillars: 'think big tay curious', 'get s**t done', 'have fun', and 'mindset is everything'.
Continuing his discussion, Jenkinson broke down each pillar, discussing the importance of focusing on efficiency, quality, speed and the customer, and not simply reducing costs. 
Jenkinson's driving force behind what he does is 'to leave things in a better place than it was before', emphasising that significance in leaving a legacy, being relevant, and overcoming failure. 
Sustainability Panel 
Returning to the stage, Jaqueline Rock Chief Commercial Officer at Test & Trace was joined by Sarah Ashley, Partner at Baringa and Scott Birch Editorial Director at BizClik Media Group as Moderator to discuss sustainability; in particular diversity and inclusion. 
During the panel Rock and Ashley discussed the importance of women in senior roles, the biggest challenges they have faced as women in the supply chain and procurement industry, what we need more of when it comes to diversity and inclusion, the importance of encouraging women and young people into the industry, the shift in conversation when it comes to people day-to-day understanding the supply chain, and their best advice for others. 
On the Procurement & Supply Chain Stage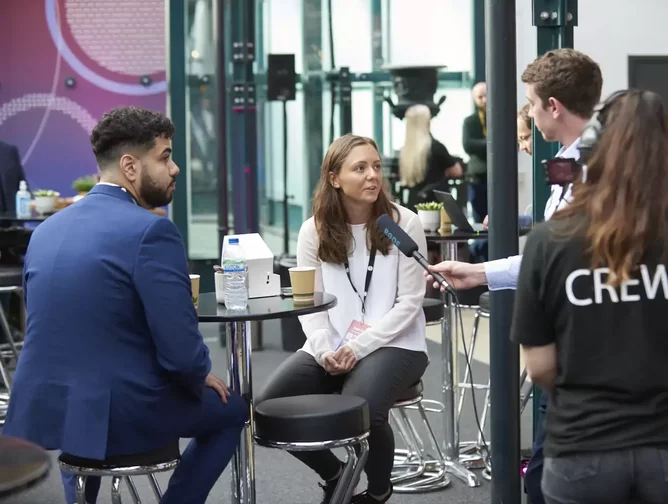 John McNiff
As the Head of Digital Supply Chain at SAP, John McNiff kicked off his keynote with the definition of disruption. Over the last five years global supply chains have faced disruptive challenges such as BREXIT, COVID-19 and the Suez Canal opening the eyes of those outside of the industry and the vital role that it plays.
McNiff continued his talk by discussing how 'the world has always been changing', but that 'disruption changes the mindset and pace of that change'. With this in mind he concluded his talk with what SAP is doing to help those in the industry navigate this complex industry, the importance of digitalising to fortify, and how organisations can make the supply chain a competitive advantage. 
Shaun Plunkett  
Holding the role of Vice President, Global Supply Chain at Macmillan Education, Shaun Plunkett spoke to the audience of Procurement & Supply Chain Live! on the success of Macmillan Education's overhaul of its supply chain. 
Traditionally a conservative industry, Plunkett joined Macmillan Education to positively disrupt the publishing industry. During his keynote, Plunkett, walked us through the organisation's shift to a localised supply chain where the sales take place for printing, storing, fulfilment, digital and offsetting, as well as its shift to a variable model for its suppliers - paying for what is used. 
Plunkett ended his talk, discussing the benefits of this approach to the supply chain versus the traditional method, the company's expansion plans and what the company has in store for the future. 
Stephen Day 
As CPO of Kantar, Stephen Day focused his keynote on how organisations can drive transformation with data in procurement. Day highlighted COVID's role in exposing the inefficiencies in data, as well as the importance of data and building an ecosystem and how procurement can capture data while maintaining a code of conduct. 
Day concluded his talk by emphasising that 'data is the lifeblood of any organisation' and the six key principles for procurement data transformation. 
More to Come…
Procurement & Supply Chain Live comes back to Tobacco Dock London for a second day - September 29 - bringing you more global leaders from the world of procurement and supply chain in-person or from around the world virtually, giving those attending the opportunity to network, share ideas, and soak up actionable and unique insights to further your business and career! 

Register now for day two, of Procurement & Supply Chain Live where you can hear from the likes of Vikram Singla, Digital Transformation Lead, Oracle UK and Board Member, CILT, Fraser Hill, General Manager Digital & Process Transformation, Royal Dutch Shell, multiple executives for EY, and 'Supply Chain Queen', Sheri R. Hinish.