Preparing Global Supply Chains Against Uncertainty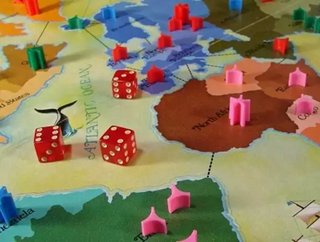 Click here to read this article in the magazine edition! Guest contributor: Sundar Kamakshisundaram As the global economy continues its post-recession...
Click here to read this article in the magazine edition!
Guest contributor: Sundar Kamakshisundaram
As the global economy continues its post-recession roller coaster of ups and downs, companies are still struggling to assess, prepare for and manage disruptions in their supply chains. Supply risk remains a constant threat to companies regardless of their size or the industries in which they operate. Buyers and suppliers need to prepare to shift their supply chain strategies in a moment's notice in the event of natural disasters or other supply chain disruptions. This can help to avoid shipping delays and crises that can occur, and have occurred in recent years as we've seen earthquakes, tsunamis and volcanic eruptions devastate global supply chains.
As the gap between low-quality and high-quality borrowers grows, more suppliers will experience cash flow problems. Third-party supply chain financing options exist today that enable buyers to hold onto their cash and suppliers to be paid early at far more competitive rates than traditional factoring or card providers allow.
Buyers can use their good credit rating to help suppliers borrow at lower rates than they could achieve on their own. The result is a healthier and more productive relationship and supply chain. Buyers who have the capital to pay suppliers early can offer suppliers accelerated cash flow through dynamic discounting, which gives suppliers quick access to capital by offering discounts in exchange for early payment.
By joining together to optimize working capital and lower overall costs, buyers and suppliers can dramatically reduce risk and create the strong relationships that will not only protect themselves in the short term, but also give both sides greater flexibility in pursuing opportunities in the long term.
As outsourcing, consolidation and globalization continue, supply risk will grow as a significant source of overall business risk. What other steps can companies take to mitigate the impact of supply chain disruptions and ensure goods are still shipped and received on time?
1)         Include risk management in your sourcing strategy. Revisit your sourcing process, Requests for Proposal, etc., to confirm that risk management is adequately addressed in your evaluation by all of your buyers.
2)         Audit the financial, operational and balance-of-trade exposure of your most strategic and mission-critical suppliers. Too often,  investigation of supplier solvency and dependencies are limited to the initial sourcing project. You need only to open a newspaper or turn on the nightly news to realize that the health of even the seemingly most stable companies can degrade quickly.
3)         Look for early warning signs. Drops in quality or shipment delays can be indications that the supplier has cut too deep into its operations. More frequent requests for early payment or changes in sales and support personnel should also raise a red flag.
4)         Increase the frequency of supplier performance reviews. In the face of highly volatile markets where credit is tight, reviews should be done at least quarterly with your most strategic and mission-critical suppliers and semi-annually with your next tier of suppliers.
5)         Automate your supplier management process. The above actions may be time consuming, but they're well worth the effort, considering their risk avoidance potential. Leading spend management organizations are simplifying this process by leveraging supplier management tools that combine self-service portals for suppliers to publish and manage their own profile information; scorecarding and performance measurement utilities; and project management capabilities for corrective action management. Use of such tools can improve visibility, control risk and enable you to extend supplier management to a broader portion of your supply base.
In today's economy, the only thing that is certain is that companies will face more supply risks and challenges than ever before. With the right tools, they can assess their risks and manage them effectively.