The Power of Analytics, Part Two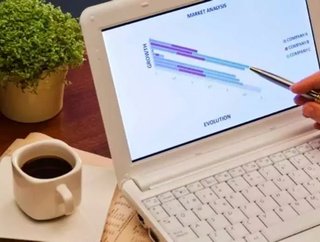 If you haven't already, make sure to check out Supply Chain Digital's home page for Part One of this feature. By Marc Roy, VP, Global Business...
If you haven't already, make sure to check out Supply Chain Digital's home page for Part One of this feature.
By Marc Roy, VP, Global Business MSR eCustoms
In order to make operations more effective and efficient there needs to be an opportunity for data gatherers to transition to data analysts. For timely, relevant information to get to the right decision makers there is a need to move away from historical hard copy reports that are printed, set aside and left unused.
Highmark, a health and financial products and services provider, did just that when they decided it was time to fully utilize their data warehouse. Their business analysts were only capable of executing one to two reports a day using their existing infrastructure. They lacked the necessary interpretation skills to report on more than what had already occurred or why. An updated, analytic infrastructure allowed a 200-300% increase in performance, permitting the analysts to generate superior detailed reports more efficiently. In four months, their advanced operation allowed them to identify more than $8 million in potential fraudulent actions by looking at trends and anomalies in the data. Their new ability to track claims and customers allowed Highmark to reduce associated costs while improving the quality of care supplied to clients.
The Power to Predict the Future
By examining trends in data, Business Analytics has at times, taken on the appearance of a psychic.  Fortunately, forecasting actionable data doesn't require a crystal ball, just superior analytic software.
Chico, a women's specialty retailer put that very data into the hands of its sales force when it studied customer's buying habits. Upon reviewing their sales history, Chico's analysts found that typically, when a customer purchased both a jacket and a pair of paints, she would return within six weeks to buy a white shirt. By enabling their sales force with this information, Chico's salespeople were able to suggest a white shirt to clients who were purchasing the jacket and pants combination, completing the ensemble and saving the customer an extra trip. By analyzing the relevant data, Chico was able to make a proactive, rather than reactive, decision to maximize their sales.
What Does This Mean for Global Trade Companies?
Think of the wealth of information that resides in your Global Trade data; prices paid, countries of origin, trade chain partners.  By analyzing this information there are opportunities for improvement that can save your company time and money.  There may be ability to reduce Trade Chain Partners costs such a reducing the number of brokers needed or reducing the costs at Ports of Entry. Analysis could lead to sourcing cheaper providers of raw materials or better trader routes.
The ability to identify and drive business solutions within a company is becoming a highly sought after skill. More and more corporations have come to realize the importance that Business Analytics play in multiple objectives like growth, cost management and competition. Real-time analytics, presenting up-to-date data of the business, is a vital factor many decision makers previously did not have access to and won't want to give up once they have it.  The implementation of Business Analytics is fast becoming a necessary cost of business and a key factor in plans for success.
About MSR eCustoms
MSR eCustoms has been delivering automated and integrated international trade solutions for over 30 years, with a focus on export regulations, customs compliance, tariff management and import/export documentation.
MSR eCustoms' new software, ACE Analytics, provides executive level decision making, actionable reports extracted from the Automated Commercial Environment (ACE) trade processing system.
In addition, MSR eCustoms offers brokerage services and other customs consulting services, including support for managing domestic and international customs processes. For companies who want to maintain their competitive edge, the smart choice is to integrate eCustoms' suite of trade applications, including web-based solutions, into their existing IT infrastructure.