PM Solutions taking the initiative on vendor management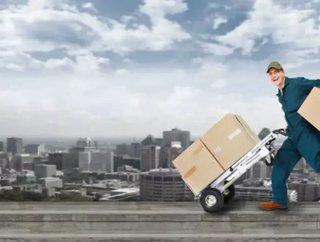 >>> Provided by PM Solutions Managing your vendors, suppliers, service providers and salespeople is key to creating a seamless operation from...
>>> Provided by PM Solutions
Managing your vendors, suppliers, service providers and salespeople is key to creating a seamless operation from the bottom up.
Vendor management can be complex. Many companies would love to get the lowest possible price for a service and simultaneously forge mutually beneficial agreements, ensuring that the loyal stay loyal and the skilled feel the  business is worthy of not only their affiliation, but their sincerity of effort.
But the reality is often not as rosy as this. And in this edition, project management solutions and consulting firm PM Solutions takes us through two cases where it helped businesses deal with vendor issues.
Case study 1: Wireless warehouse initiative transforms materials management operations and improves delivery speed by 66 percent
The company
A provider of highly efficient turbine-driven gas compression, oil pumping and power generation packages for on and offshore applications worldwide.
The challenge
With increasing logistics and labour costs threatening to seriously impact profit margins, the company's supply chain sectors in North America saw a need for improved material management to meet rising demands for order accuracy while increasing productivity and reducing costs. The major challenges they faced were overhead control issues such as inaccurate inventory counts, shipping errors, receiving errors, and a need to improve delivery speeds.
Analysis concluded that improvements would best be achieved by substituting technology for potentially error-prone human activities such as receiving, putaway, picking, shipping and inventory counting. Providing an automated means for data to be conveyed directly from the warehouse floor into SAP's (business operations software supplier) Supply Chain Management (SCM) software rather than via a manual counting and recording process would improve accuracy, reduce overhead costs, and provide real-time supply chain visibility.
The solution
The organisation decided to take advantage of radio frequency (RF) automation and SAP integration within the warehouse to achieve optimum supply chain efficiency and productivity. Midway through the project, it became apparent to the company that they did not have the appropriate level of project management capacity available in-house. They called upon PM Solutions to provide a senior-level project manager to lead the "North America Program Team" in the implementation of a warehouse RF solution for the final third of the project duration. PM Solutions' project manager immediately assumed responsibility for developing and managing the overall project plan, which consisted of three distinct components:
·         Install shop floor wireless network
·         Build, configure, and connect Radio Frequency devices
·         Incorporate RF-associated SAP changes
PM Solutions' project manager performed the roles of project manager and system integrator, being responsible for overseeing requirements gathering, systems design, procurement and installation of the necessary hardware and software, and coordinating user acceptance testing.
Results
The new RF solution was delivered on schedule and more than 18% under budget. The biggest gains from this implementation were improved inventory accuracy and increased productivity. The expected delivery speed of parts from the warehouse was reduced by 66 percent (from 24 hours to eight hours), producing a significant improvement in overall time to market. This successful project laid the groundwork for subsequent operational improvement initiatives now underway at the client's locations in the US and Europe.
Case study 2: Consolidating data centre operations with zero business disruption
The company
A global company providing land, sea, and air power solutions worldwide. The Company has established leading positions in civil aerospace, defense, marine, and energy markets.
The challenge
With an aging data center and a long-term lease expiring, this company desired to implement a new state-of-the-art data center for its entire North American operations capable of supporting strategic growth and expansion. After securing $6 million in funding approval and identifying an 8,000 square foot new facility location, they were still lacking a proven resource with prior data centre move experience to lead this 10-month, time-sensitive initiative. The Company did not have an in-house resource with these capabilities and knew they needed the right person to manage this high-visibility data centre move that would serve as the cornerstone of their future efforts to consolidate other data centres worldwide and modernisetheir infrastructure.
The solution
With an established vendor relationship already in place, the company turned to PM Solutions who provided an expert program manager with extensive data centre move experience. PM Solutions' program manager led a team of technical IT and engineering resources, working with additional external resources involved in the program. The first course of action taken by PM Solutions' program manager was to divide the 10-month program into four distinct components with clear objectives as follows:
·         Build-out a new state of the art 8,000 square foot facility
·         Relocate 225 physical and virtual servers along with the supporting network infrastructure to the new data centre
·         Perform leasehold improvements on the existing office space and relocate 70 employees from the old data centre to their new office space in the Company's main office campus
·         De-commission the old data centre and return it to the landlord
PM Solutions' program manager reported directly to the head of the Company's Global Program Management Office, and worked closely with the Company's Chief Technology Officer for North America as the project sponsor of the initiative. A key attribute of PM Solutions' program manager was the ability to work with all groups – from construction trades, to union staff, to senior executives – possessing a genuine understanding of what each group was doing to accomplish the objectives of the program.
Results
The new 8,000 square foot data centre was delivered on time and within its $6 million budget. All objectives were met and there was zero business disruption during the entire 10 months of the project. The Company now has a modern data centre with the capacity to grow by an additional 33 percent, allowing for further consolidation of operations in the future. The program management approach used to deliver this initiative led by PM Solutions has been recognised for its professionalism and now becomes the worldwide standard for large-scale programs and projects across the client's organisation.
PM Solutions continues to be a project management partner to this company, and is currently engaged in other high visibility projects within its North American division.