Pallet truck suppliers call upon retailers to invest in quality equipment despite drop in sales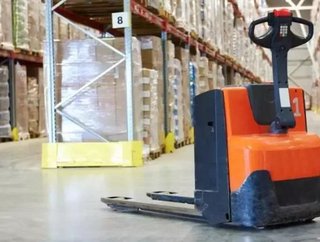 As its announced that British retail sales fell at the sharpest rate in more than four years during April, one of the countrys leading providers of pall...
As it's announced that British retail sales fell at the sharpest rate in more than four years during April, one of the country's leading providers of pallet trucks is advising retailers to invest wisely during these uncertain times. Midland Pallet Trucks, who provide pallet trucks to a range of industries, are highlighting the need for smart investment in equipment so retailers can continue to compete in the changing marketplace.
The revelation comes after a tough couple of months for the British high street. Unsurprisingly, clothing and department store sales fell the sharpest with the change in weather being blamed for the decline. The Confederation of British Industry said that the recent cold snap was, understandably, pushing people away from new spring and summer clothes. However the CBI's director of economics said that despite the setback, they are expecting a modest rise next month.
Phil Chesworth, Managing Director of Midland Pallet Trucks said, "This news comes as one of the largest retailers on the high street, BHS, went into administration, so it is, understandably, worrying times for retailers. As the weather changes and the warmer months etch closer, we should see a spike in sales and retail return to normal. However this disturbing week does highlight the need for wise investment by retailers. Investing in good quality equipment is never a bad idea, and during such competitive times as these, retailers need to make sure they up their game in order to stay competitive."
Pallet trucks have a wide range of advantages for a whole host of businesses, however one of the most important features is boosting productivity. Some trucks are able to carry up to 3500 kilograms in weight, which is far more than a single man could carry or transport at once. Small and medium sizes businesses in particular are currently under a lot of pressure to maximise the productivity of their man hours, and with the addition of a pallet truck, larger volumes of goods can be moved in the same amount of time, leading to streamlined work flows and increased efficiency, which will, in turn, provide a higher capacity for profit.
Supply Chain Digital's May issue is live. 
Follow @MrNLon and @SupplyChainD on Twitter.