P2P software not a silver bullet for maverick spend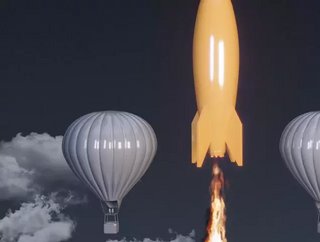 Maverick spend is endemic, and it's costing business dear. P2P software can help control it but works best when part of a joined-up procurement strategy
Spend management is vital to companies of all sizes. It helps cut risk, drive growth, and increase profit. Hence procure-to-pay (P2P) systems, which companies use to control how they procure the goods and services they need to do business. 
But a system is only ever as good as those who use it, and many employees choose to spend outside of their company's prescribed procurement procedures. This kind of spend goes by many names. Some call it 'tail' spend, others 'rogue' spend, but the best-known description is probably 'maverick' spend.
The dangerous cost of maverick spend
Maverick spend usually involves small-value purchases that are made outside of agreed contracts, and often without the knowledge of the procurement team. Such spending can be costly on many different levels, says Jaggaer, a provider of cloud-based spend management solutions. 
Such costs include: 
Legal: Maverick spending can impact contract fulfilment and expose businesses to legal risks. 
Reputational: Maverick purchases are not always small; one or more might be key to a project. What if those suppliers go bust, or provide sub-standard work or products? Your company takes a reputational hit. 
Relational: If preferred suppliers hear of non-approved spending with a rival, this might harm your relationship with them. 
Time: Your procurement, finance and warehouse teams are left to reconcile paperwork, locate the arrival of stock, and identify who has undertaken the rogue transaction. 
Maverick spending is no minor problem; it's endemic. According to the Chartered Institute of Procurement & Supply (CIPS), up to 80% of all invoices are generated from uncontrolled buying, even in large organisations with professional procurement functions.  This is why, increasingly, businesses are looking to deploy automated P2P solutions as a way to control maverick spending. 
P2P software helps control maverick spend
P2P software works by streamlining the goods-or-services procurement process. Typically, they include solutions for requisitioning, purchasing, receiving and payment. P2P software comes in different forms. Some businesses install a P2P solution internally. Others buy from a SaaS (Software as a Service) company and host the P2P product on-site.
Increasingly, though, business is turning to cloud-based software providers, because the software vendor partners with the organisation to support its needs and processes, but remains responsible for the overall functionality of the P2P solution.
P2P software can control maverick spending in different ways. It can allow procurement teams to enforce a 'No PO, no pay' policy by centralising procurement department functions. It can also provide a detailed spend analysis, which includes the names of those who have flouted procurement rules. Some solutions even flag repeat offenders. 
As a certified procurement consultant, Mohammed Kafil is aware of rogue spending. He has been coaching companies to establish resilient digital procurement operating models for over a decade. With Kissflow Procurement Cloud, a flexible procurement software that streamlines the end-to-end procure-to-pay process, Kafil helps medium and large enterprises with their digital transformation projects. 
"Rogue Spend - the expenditures with staffing suppliers outside of pre-negotiated contracts or the guidelines of the organisation's contingent workforce programme", says Kafil. "This in other words is essentially off-contract buying."
According to him, the problems caused by rouge spend are varied. "It is critical to have control over your company's spend and finance. Rogue spending can be financially draining, inefficient and ineffective. Rogue spend creates problems like putting businesses at risk of noncompliance, unpredictable budgets, reduces the forecasting accuracy, and reducing overall business profits," says Kafil.
However, there are steps in procurement automation that businesses can take to ensure they are safe from rogue spending. "By implementing a purchasing system that automates the procure-to-pay process (P2P), organisations can reduce rogue spend while also making purchasing more efficient and cost-effective. Automation essentially brings in two major factors: visibility and ease of purchasing.
"The visibility offered by data generated by automation can enable procurement managers to not only track activity through the process, but also aggregate the data to find improvements for the company as a whole. The Spend Analytics from a digital procurement software can eventually help businesses gain clear visibility over the spending behaviour, negotiate better deals with suppliers and tighten their grip on reducing their rogue spending. 
"Rogue spend can take place when buyers within your organisation don't know the correct procedures. Automation essentially brings in tech-enabled policy-based compliance into the buying process. With guidelines in place, this eventually reduces the possibility of purchases going out of pre-negotiated contracts."
Procurement software best when part of holistic approach
But while Automated procurement solutions have an important role to play in controlling maverick spend, to be truly effective, P2P software needs to be part of a holistic approach to eradicating maverick spend. 
On this note, CIPS stresses the importance of changing behaviour around procurement, and the key to this is clear and consistent communication. 
Most employees 'go rogue' not through any ill intent but because they don't understand the procurement process, especially if they engage with it infrequently. Or it might be they see a better price elsewhere, and don't know the hidden costs of going outside of standard procurement procedures. 
Procurement managers need to communicate the value of sticking to the rules. Ways in which they can do so might include:
Providing a forum for employees to recommend vendors and to give feedback.
Offering 'lunch and learn' procurement training sessions. 
Recognising outstanding departmental or individual behaviour around procurement.
As well as clear communication there must also be transparency around spending. After all, how can you fix what you can't see, with or without the help of software? 
This is where spend analysis comes in. By analysing historical spend data a company will discover how much maverick spend is costing it, as well the categories and departments where it's most common. 
Then there is accountability. While procurement processes are the responsibility of the procurement leadership team, spend management should be everyone's responsibility. Every manager across an organisation should know exactly what's being spent in their area, who's spending it and what they're spending it on.
So while P2P software is not a silver bullet for ending maverick spend, it is a useful tool in companies' efforts to make sure people remain within the procurement fold.