Outsourcing leads to income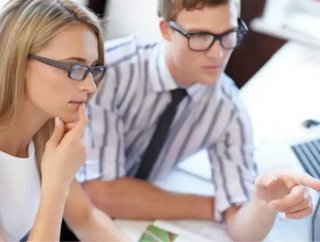 By Nick Ford, Business Development and Market Director at Xchanging Procurement outsourcing can provide value, efficiency, savings and quality advice f...
By Nick Ford, Business Development and Market Director at Xchanging
Procurement outsourcing can provide value, efficiency, savings and quality advice for users, but in the current economic climate, procurement has to ensure that it is providing the best service in an integrated and accountable way. 
Think long term and use a phased approach
The contracts for most procurement outsourcing arrangements are typically three-five years, and many are extended into deals with terms longer than 10 years, so it is important to think long-term when building a business case or value proposition. Additionally, considering a phased approach to the roll-out of outsourcing can have many benefits.  
Firstly, existing outsourcing contracts can have a lapsed time period for transition to a new outsourced arrangement and, therefore, are not deemed addressable for a period of time into the new arrangement.
When working with a new outsourcing partner many clients prefer a phased approach to reduce risk. Some start with a few category areas, or even one; this helps to achieve buy in from stakeholders as they get accustomed to new arrangements and makes them seem less risky.
Ensure procurement integration
It is important to work with key stakeholders to ensure that procurement does not deteriorate during any transition and, more importantly, that once up and running the service will improve.
Any procurement outsourcing arrangement must be integrated into the existing processes, workflows and technology of the organisation, so as to have minimal impact and disruption. This helps to build stakeholder confidence and improve relationships with key business sponsors.
Key stakeholders also need to be involved in the value proposition and business case development for the outsourcing agreement. They need to understand the value that the arrangement can bring to the bottom line of their company and the benefits to their business.
Be transparent and accountable
Transparency and accountability is essential to building credibility, and important in terms of promoting the business case and value proposition of procurement.
The products and services that are typically chosen for Procurement outsourcing have an impact on the majority of key stakeholders within an organisation and so they need to be convinced that this new arrangement is not going to impact on their business performance.
If procurement can credibly demonstrate and account for tangible benefits delivery then it will gain credibility in the boardroom and elsewhere.
Leverage global sourcing and technology efficiently
A key strength of outsourcing is that providers have large teams that are sourcing, benchmarking and managing the supply market every day.
Many organisations do not have the required spend to benefit from the most efficient supply arrangements, so using a third party to aggregate their spending provides them with opportunities they would not have otherwise.
In more mature and sophisticated organisations, some want their existing teams to focus on specific areas of the organisation, so they outsource categories that are no longer deemed strategically important. Outsourcing these areas can ensure organisations can focus their resources on more strategic areas.
Many organisations use antiquated sourcing and procurement technology. One option for them is to invest in new technology, but another is to use third party providers. By doing the latter companies can access the latest sourcing and procurement tools with minimal up-front investment.
Solutions need to be tailored for each company
Procurement outsourcing has moved into markets where there is no single delivery model that "suits all".
Many organisations have been delivering and implementing strategic sourcing programs for a number of years now. In order to move to the next stage of business delivery a "high touch" approach needs to be adopted to generate business value.
Providing easy channels and working closely with key budget holders and working with the existing procurement teams are all central to delivering results over and above the existing performance. This means that tailored solutions are necessary for each company.
Some organisations have their technology integrated into that of their outsourcing partner to minimise technology costs and ensure minimal disruption to their internal stakeholders. Using processes and technology in establishing the baseline and delivering savings to stakeholders make a great impact on boardrooms as they see real benefits delivered to the organisation.
In addition to value delivered from the supply base, boardrooms need to be convinced that supplier and internal customer service is improved as a result of outsourcing and that 'other' key supply chain benefits are delivered to the organisation, such as inventory reduction, improvements in service delivery and financial supply chain benefits.