Oracle's Top Tips for Supplier Relationship Management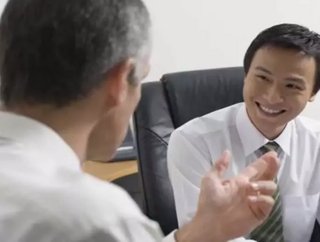 Oracle's top tips for Supplier Relationship Management is cool and all, but it's a lot better when you read this article inside the March Issue...
Oracle's top tips for Supplier Relationship Management is cool and all, but it's a lot better when you read this article inside the March Issue of Supply Chain Digital aka The Most User-Friendly E-Reader on the Web today. Just sayin'. 


1) DO YOUR HOMEWORK UP FRONT
Before entering into a relationship with a supplier it's critical that an organisation does its homework and researches the historical performance of a supplier. This mitigates any surprises once a formal relationship has been formed with the supplier, which will ensure open communication. Knowing the viability of the supplier in the long term is crucial, which means investigating a supplier's financial stability, reputation, experience in supplying to blue-chip organisations, quality of product, and ability to deliver consistently. Also, does the supplier understand the tax and legal implications of exporting and importing goods, and do they have the capacity to increase inventory to offset any disruptions in the supply chain? What would happen if there were severe weather problems, such as heavy snow or floods, would the supplier still be equipped to deliver the goods on time? Really knowing your supplier helps to build a healthy relationship.

RELATED: SAP, Oracle and Accenture weigh in on Inventory Reduction

2) UNDERSTAND THE SUPPLIER'S CULTURE
Companies need to truly understand the supplier's culture as this will determine how the supplier does business, how they engage and interact, and what their management style is. What is acceptable behaviour and custom in one country isn't in another, so companies must be wary of other country's customs and cultures so as not to alienate the relationship with the supplier, but nurture it.

RELATED: The Top Outsourcing Professionals

3) ADAPT THE BUSINESS MODEL TO ACCOUNT FOR THE SUPPLIER'S LOCAL ENVIRONMENT
Globalisation has resulted in organisations working with suppliers from the emerging markets. The supply chain model and processes that work in developed markets may not perform in an emerging market. Expertise and infrastructure that is taken for granted may not exist, so processes need to be adapted to take account of the environment the supplier is used to working in. To maintain a workable relationship, organisations must go to market with a trusted supplier.

RELATED: What is Transportation Forcasting?

4) DON'T MAKE ASSUMPTIONS
This is business best practice – never assume the unspoken, only acknowledge what has been verbally and physically documented. This is especially true when working with suppliers who are geographically dispersed and from a different culture. Companies must make sure they are clear and unambiguous with suppliers and their expectations are understood. Differing cultures and language can confuse two parties who have very different views of a conversation or agreement. So document everything in a clear and transparent way.

RELATED: The Top U.S. Trucking Companies to Work For

5) DON'T RELY ON TECHNOLOGY TO MANAGE THE RELATIONSHIP
Technology alone can't manage a supplier relationship. To make it work, companies must build close relationships and trust with a supplier, and this can't be achieved without face-to-face meetings. Software technology enables and supports the opportunity to work with local and remote suppliers, but without human contact organisations will stumble in the early stages of working with the supplier. It's a combination of technology and human interaction that will ensure a successful relationship.

6) HAVE A TRANSPARENT VIEW OF WHAT'S GOING ON
This is where technology plays an important role – information management systems help to offset some of the risks associated with working with suppliers. They provide greater visibility into what is happening in a supplier's organisation, in real-time, regardless of the supplier's location. If the supplier, as well as the organisation procuring the service, can access the same information through an intranet, both parties will have a three hundred and sixty degree view of where the process is at. The more transparency you have the better you can manage the supplier relationship.

Supplier management tools, such as product lifecycle management (PLM) solutions, help to track a supplier's financial and business health, plus its provides a mechanism for sharing product information to ensure everyone is working to the same specification and that product quality is measured. Also, supply chain planning solutions enable an organisation to gain visibility into a supplier's capacity, progress of an order, and allow them to track the order through the logistics network. This enables a company to gain early insight into delays or capacity constraints and take relevant action against the supplier. Underpinning the supply chain with technology helps companies to manage and maintain an open relationship with their suppliers.

Andrew Spence is the Supply Chain Business Development Director for Oracle. 

Don't forget to check out the complete March issue of Supply Chain Digital.