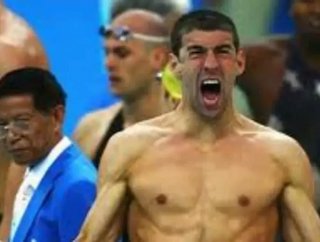 What does it take to make the Olympic Village tick? To keep the multitudes of athletes – 16,000 representing 200 countries to be exact – ha...
What does it take to make the Olympic Village tick? To keep the multitudes of athletes – 16,000 representing 200 countries to be exact – happy, healthy, toned and ready to perform at their peak?
Delivering the goods on time and making sure everything runs smoothly is no small feat, a champion event in and of itself, and worthy of Supply Chain Digital's attention. Here, we delve deeper into the netherworld of the Village.
Running with the Big Dogs                                
The intricacies of the supply chain procuring materials for the Games comprise a ripe opportunity for contributors to gain recognition, increased exposure and in short, the opportunity to forge a long-lasting, successful business endeavor.
"Virtually every UK manufacturing sector has a major opportunity to advertise its products," a column released by VEGA proclaimed. Food and beverage merchants, makers of athletic clothing and health products, and pharmaceutical distributors, to name a few, will be given the chance to flex a little muscle as well, given they're up to the task.
Logistical challenges will abound, including the exacting demands of the organizing committee which have been likened in past years to a diva's backstage demands. Suppliers better be on point.
Often, past host cities' sole endeavor was to paint a happy picture for the masses, and be able to collapse with an exhausted sigh of relief at the resolution of the madness. This time is different, though, as London's bid placed a particular emphasis on the calculated, deftly allocated management of available resources.
The International Olympic Committee chose the site with the specific intent that the Games would leave behind a legacy of sporting, with a resounding effect on the economy for generations to come.
UPS Logistics Prepares to Meet the Challenges of London 2012
Primed and Ready for Action
While we all know the immense amount of grub, not to mention fancy electrolyte-enhanced sports drinks, needed to keep these thousands of studs and lithe beauties in tip top shape before their explosive expenditure of energy, some of the supplies needed to keep everyone happy are not what you'd expect.
Known to be a hotspot of budding international camaraderie, the Olympic Village at the 2010 Winter Games in Vancouver saw 100,000 condoms provided – roughly 14 per person per day (!!) – yet demand called for back-ups.
Apparently, distributors had failed to take into account the somewhat fearsome amount of stamina these young athletes train their bodies to achieve. This year the organizing committee will up the ante by distributing 150,000 condoms.
To match their voracious appetites for fun, Olympians need to take in a phenomenal amount of food to keep their bodies running at maximum capacity. Gold medalist Michael Phelps has admitted to taking in a whopping 12,000 calories a day to fuel his 8-hour-a-day workouts.
Dubbed the "largest peace-time catering operation in the world" over 14 million meals at the Village will be made up of 25,000 loaves of bread, 100 tons of meat, 232 tons of potatoes, 330 tons of produce, and 19 tons of eggs.
That Once-in-a-Lifetime Experience
After the start guns are exhausted, the podiums have been mounted and the celebratory drinks guzzled, an undeniable fact remains: everyone involved in the logistics of the 2012 Olympic Games will have made an invaluable contribution.
Viewers know the athletes participate in a once-in-a-lifetime experience, but everyone involved in the behind-the-scenes work do as well. And the Games would not be possible without them.