NTT DATA Services adopts SAP procurement solutions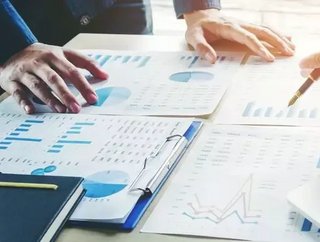 NTT DATA Services has adopted the full suite of intelligent spend management solutions from SAP to drive US$125mn in value...
In an announcement made by NTT DATA Services, the company reports its adoption of SAP's full suite of intelligent spend management solutions to drive US$125mn in value. The solutions include: SAP® Ariba® solutions for procurement, SAP Fieldglass® solutions for contingent workforce management and SAP Concur® solutions for travel and expense management. 
Following the adoption of SAP's solutions, NTT DATA Services reported that it has benefited from an intelligent, dynamic and strategic function for procuring direct and indirect materials, services and MRO. As a result of COVID-19, the company has established plans to further enable its remote workforce and enhance the user experience with mobility, by working with SAP and its own NTT DATA SAP practice to drive machine learning, artificial intelligence and robotics innovation.
"The outcomes to date have been impressive, and I anticipate even more positive momentum to come given the increased efficiency, cost reduction and risk mitigation already achieved. Amid widespread and accelerated supply chain disruptions, procurement professionals are being challenged to elevate traditional best practices to drive greater strategic business value. With a clear vision of what intelligent spend management means to its business, NTT DATA facilitated its procurement journey strategically and comprehensively," commented Chad Crook, SAP Procurement Solutions senior vice president and global head of Customer Engagement and Adoption. 
Since adopting SAP's solutions for procurement - which began three years ago - NTT DATA Services has driven US$125mn in value. SAP Ariba helps NTT DATA Services to manage over US1$bn in spend with more than 3,700 suppliers in over 50 countries. While SAP Fieldglass helps to manage more than 1,300 U.S.-based contingent workers. 
"We knew that utilizing world-class tools to create a modern procurement function with the help of SAP was going to enable our business to move forward and deliver clear value. SAP's support has been instrumental in helping us build and deploy a standardized set of processes and tools that enables us to reduce cost, enable revenue and mitigate supplier risk now and into the future," added Jeffrey R. Tramel, NTT DATA Services vice president of Global Procurement. 
For more information on procurement, supply chain and logistics topics - please take a look at the latest edition of .