Nine crucial questions to ask prospective suppliers, by ediTRACK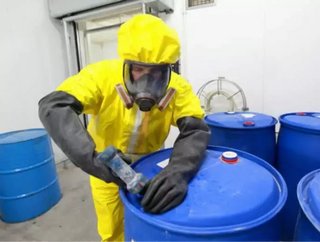 Written by Andy Sammars (pictured), a key account manager at ediTRACK When it comes to underlining the importance of selecting the right supplier, wer...
Written by Andy Sammars (pictured), a key account manager at ediTRACK
When it comes to underlining the importance of selecting the right supplier, we're spoilt for choice with supply chain horror stories to choose from. There's been a plethora of safety and security lapses over the past year, from the Rana Plaza disaster through to the more recent findings by Greenpeace of toxic chemicals in multiple retailers' clothing lines.
It seems that even the big names aren't safe; retailers from Primark through to Burberry have been let down by their suppliers with very public consequences. Other common issues that companies have with suppliers are those of poor communication, substandard goods and late deliveries. It can be incredibly difficult to find a supplier that meets the needs of your business.
Software such as ediTRACK's Ethical Trade product can help you to select suppliers with a visible proven track record. However, some suppliers are very adept at dodging audits and disguising non-compliance, so how can you be confident that you're selecting the best supplier? What questions should you ask suppliers before purchasing?
Whether you operate using three suppliers or three hundred, these questions will help you to analyse potential suppliers' processes and effectiveness, establish their ethical status, and possibly even give you room to negotiate on price.
What are your ethical credentials?
As soon as a supplier enters into your supply chain, its ethical credentials become an extension of your own, and you become complicit in – and answerable for – its ethical conduct. Is the supplier committed to environmental sustainability and ethical compliance? Can it provide you with audit results from an external party? Will it agree to an initial audit from you, and regular audits during the contract?
Do you have any evidence of the quality of your processes and/or products?
When a supplier is truly committed to high standards of quality, they are usually able to show you evidence – for example through certificates of quality initiatives such as ISO 9001.
How happy are your other clients? What reasons did former customers have for leaving you?
One way to establish a prospective supplier's competency is to speak to the people who deal, or dealt, with them directly. Can the supplier provide you with references from other customers? Find out what problems they faced – were deliveries timely, and audits clean?
Do you have the capacity to meet our requirements? How fast can you respond to changes in demand?
Make sure that the supplier's capabilities are aligned with your needs. This is particularly important for fast fashion retailers for whom demand can dip and soar sharply, being dependent on a wide variety of factors not least of all the rapidly changing trends in the fashion world. A supplier must have ample resource and control over its procedures to quickly react to new requirements whilst keeping lead times down to a minimum.
Are you in good financial health?
Suppliers that can demonstrate on-going financial strength are a far safer bet for a long-term relationship. Suppliers who are financially secure are more likely to survive a rocky economy.
What are your prices?
An obvious question, and yet not necessarily indicative of a supplier's suitability. See how the supplier's costs compare to its competitors, but take into account the quality of the goods provided and the security and efficiency of its processes when you do so. Other questions to ask in line with this theme are: Can you provide a full breakdown of charges, including delivery?;  What are the payment terms?; What discounts do you offer?; What contract lengths do you offer? Can you give me a liability insurance certificate?; Would you engage in a cost reduction programme?
Do you understand our business?
The fastest way to find out if a supplier can meet your needs is to make sure they understand you. Ideally the supplier will have previous experience with similar businesses to you, and will be able to demonstrate knowledge of the relevant technologies and issues affecting your business.
What processes do you have in place to ensure consistency of quality/meeting deadlines?
A supplier that takes quality control and meeting deadlines seriously will have processes in place to ensure this. They may also offer discounts for late deliveries / refunds for undelivered stock – ask what these are before entering into a contract with them.
What's your approach towards communication?
Find out who your main point of contact will be, and how regularly you can expect to be in contact with them. What's the supplier's communications strategy in the event of supply chain disruption or a major crisis – how will they notify you and keep you up to date on developments? If you won't have a singular point of contact, ask about their customer service – is it both proactive and reactive?