Motorola's Six Sigma Journey: In pursuit of perfection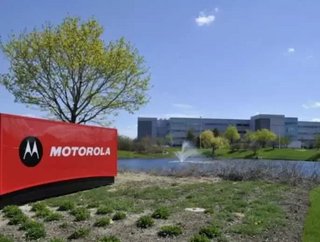 Before you read this, check out the upper-right hand corner of this page to view this article in our digital reader. Trust us, it's way cooler! Wri...
Before you read this, check out the upper-right hand corner of this page to view this article in our digital reader. Trust us, it's way cooler!
Written by Thomas Goodwin of Motorola Mobility
Motorola's journey to achieve Six Sigma performance began in 1986 when engineer Bill Smith quietly set out to devise a methodology to standardize defect measurement and drive improvements in manufacturing. Developing this new methodology was the first step on our journey and gave us the tools to begin measuring and comparing the quality improvement rates of our business groups. Six Sigma became our performance metric and was reflective of a product or process that has just 3.4 defects per million units or opportunities.
ASHTON KUTCHER TRIES TO FIGURE OUT SIX SIGMA
Over the years, we built on this methodology to include the use of statistical tools, and a step-by-step process to drive improvement, innovation and optimization. Through the direction of former CEO Bob Galvin, we made the Six Sigma methodology available to the world. We implemented large-scale training efforts and applied the methodology beyond manufacturing into transactional, support, service and engineering functions. Six Sigma became a collaborative effort between our customers, suppliers and stakeholders and an important tool to engage our employees in a culture of continuous improvement.
Our employees, suppliers and customers quickly discovered this methodology worked and wanted to use it to improve performance. Other companies soon followed suit by adopting their own approach to do the same. The Six Sigma methodology gained a strong following and became widely adopted across numerous industries.
In 2003, Motorola took Six Sigma to the next level by elevating it to a management system and rebranded our efforts as "Digital Six Sigma."  In this phase, we started with a business-wide balanced scorecard and then determined the activities required to achieve those goals. We assigned our strongest Black and Master Black Belts, based on their change management skills and statistical capabilities, to work on projects with complex problems with an unknown root cause. Each business and functional leader sponsored the efforts and provided the ongoing governance needed to remove barriers and achieve results. The term "Digital" was incorporated to add the requirement that the solutions implemented had to be controlled with a systematic or non-manual control mechanism to ensure that the change was sustainable.
The program further evolved in 2005 when we added Lean concepts to the traditional Six Sigma framework to identify redundancies and reduce costs and cycle time. Our emphasis on reducing waste and non-value added activities was critical in addressing the continuing competitive pressures and increasing our productivity.
In January 2011, Motorola separated into two independent, publicly traded companies: Motorola Mobility and Motorola Solutions. At this point, we had a decision to make – should we continue the use of Six Sigma as a management system, scale it back or discontinue it altogether?  At Motorola Mobility, we chose to take a "back to basics" approach and focus on the essence of Six Sigma – the methodology used to delight our customers by exceeding their expectations and delivering products and services of the highest quality.
SIX SIGMA TRAINING
With that change, the Six Sigma program at Motorola Mobility transformed from a centralized effort with full-time resources to a grassroots effort where individuals use the methodology to solve everyday problems in their functional areas. Fostered by consistent and relevant training, and coupled with mentoring, these individuals have been able to use a range of techniques – from simple graphical tools to more complex analyses.
An example of this recently occurred when a supplier requested to increase the tolerance range for a component in order to meet the capability requirements (Cp/Cpk). The development engineer, who is Green Belt certified, pulled from her Six Sigma experience to examine the data using simple histograms and normal probability plots. Very quickly, she found the data showed a bimodal distribution, resulting in two groups of measurements. In working with the supplier, she discovered that two operators were interpreting the requirement differently. Rather than changing the tolerance range, the supplier followed up with training for the operators and conducted a Measurement System Analysis to validate the measurement technique.
An example of using Lean in the Supply Chain occurred when an inventory management issue at one of our Latin American sites drove the team to construct a Value Stream Map, starting at the shipping dock. The team "walked the process" to create a current-state map, which enabled them to identify opportunities to eliminate non-value added activities. The future-state map removed unnecessary steps, thus reducing rework and simplifying accounting and physical flows.
Looking forward, where will we go next on our Six Sigma journey?  In our never-ending pursuit of perfection, we know we can't stand still. We will continue to challenge ourselves to evolve how we deploy Six Sigma to best support our business. In fact, we use the approach when considering changes to our methodology. What do our customers want, what data do we have to support the change, how will we know the change was effective?
The quest for perfection will never go away, but how Six Sigma is deployed needs to evolve as the business evolves. At Motorola Mobility, we are very aware of this need. Used in this way, we see the potential for Six Sigma is limitless.