More than one way to procurement best practice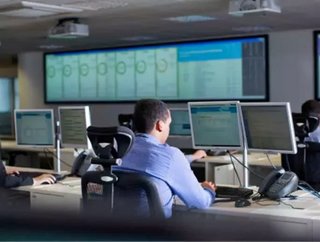 Many have tried and many have failed; so just what exactly is best practice in procurement? Here two supply chain experts from different backgrounds of...
Many have tried and many have failed; so just what exactly is best practice in procurement? Here two supply chain experts from different backgrounds offer their insights.
Julian Young (pictured, right) is the Chief Executive Officer of Matrix SCM, which specialises in supply chain management for the public sector such as local authorities, housing associations and schools.
We deal with services procurement which is pretty unique around an individuals' requirement, you can never meet those requirements through a generic compression procurement exercise.
To buy services you must embrace a larger supply chain, identify the outcome of the prescription of the service you need and therefore give it to a broader supply chain to get a unique package to meet that individual service requirement.
Freedom of information
We are living in a brilliant age because of the uptake of the web which allows genuine micro business and SME businesses to compete on exactly the same footing as huge conglomerates.
No longer do you have to go through a formal leveraged buying exercise to deliver-in.
Procurement now is all about extending and creating supply chains that are fit for purpose and the procurement officers' job, to a large degree, is acquisition and supply, identifying supply and stimulating supply. This for me is the most effective procurement approach.
Creating competition with the web
Now with the web and proper software, you are able to essentially create competition on each individual order and procurement is a very different, much better, space, because you can create fundamental competition and a broader supply chain.
With a proper web-based solution, I can interact with multiple suppliers with one click of a button.
I can interact with them and actually review information provided easier because they all deliver it in standardised format, so I can compare apples with apples. This is fundamental to decent procurement.
I am in effect capturing every element of the interaction. I can create a service agreement or a contract which is the combination of everything I have submitted over the web, all the detail around the conversation.
The smart money
I'm talking about services procurement.net, which is a transaction tool, and not about a catalogue procurement system, or a directory of suppliers simply being hosted, but something that carries out the-end-to-end transaction.
Many directory procurement businesses charge suppliers to put their brochures up on the website, for me, that is not genuine procurement, you are not carrying out a transaction.
The smart money is on a web based transaction tool that allows a requirement to be placed and to be transacted upon by the market.
Andy Simpson (pictured, right) is Supply Chain Director at global supply chain management company Warrant Group and guest lecturer at the University of Manchester.
One type of procurement I come across a lot that delivers best value is restricted tendering, which limits the request for tenders to a number of select suppliers.
It is considered competitive, but if you are not on the list then the disadvantage is that there could have been a fit. So the relationships from a sales perspective is very important if you want to get into that restricted tendering process.
However, from a procurement perspective, if the due diligence is done in looking for an approved provider, and this is flawless, then ultimately the bid response is going to be very high.
"If you have done your homework on the number of parties you are going to set out for the tender process under restricted tendering, then they will perceive that there is going to be a fit from every response, and then innovation comes to the fore.
Then the good value for money proposition has that correlation with innovation and that's really, for me, the most popular one in my line of work.
Open tendering
There are many disadvantages to open tendering (a type of auction); limited time frame for completion; definitely requires strict adherence to the procedures; it focuses only on cost solution.
If it is price driven then it stifles innovation, and that is a major risk to choosing the wrong type of approach.
Restricted tendering has clearly been shown to be better over and above any other tendering process, it certainly has delivered value for money and enhanced innovation. 
Restrictive tendering delivers value. The right people get invited to tender, the procurement process is really informative and it doesn't begin and end with price.
For me developing procurement strategy has always been about three things; context, objectives but the important thing is to deliver certainty.
If that tender process is very informative, it creates certainty in an uncertain world. Best practice procurement should deliver certainty without a shadow of a doubt. "