McKinsey: Five ways to reimagine procurement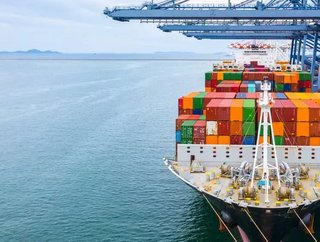 Supply Chain Digital examines McKinsey's report "reimagining procurement for the next normal...
COVID-19 has caused significant disruption on global supply chains, with manufacturing haltes and airports and seaports shut down throughout the pandemic. But how has procurement been redefined? Here are McKinsey's five ways to reimagine procurement.
Strengthen supply chain resilience
As supply chains become increasingly more global and interconnected, they face a number of challenges, including climate change, the rise of a multipolar economic system, added geopolitical risks and the risk of mass healthcare events. During the past several years, at least one company in 20 has suffered a supply chain disruption costing at least US$100mn. Companies with complex supply chain networks, such as automotive and technology manufacturers, are particularly vulnerable.
It is the right time to conduct a thorough assessment of supply chain risks and manage them more thoughtfully. Companies can create better transparency by working with suppliers to gain information about their next-tier suppliers and their upstream value chains. Business continuity planning has taken on a new meaning, designing contingencies not just for a single supplier plant to go offline but also for entire countries to be inaccessible.
2. Zero-base category strategies and value creation
Procurement leaders are reevaluating individual spend categories to make the most of shifting market dynamics and addressing the risks posed by changing value pools. At the beginning of the pandemic, some of the most dramatic value-pool shifts happened in commercial real estate and oil and gas, which were among the sectors most affected by forced shutdowns. To capture or regain the potential value the shifts created, procurement leaders may need to completely rethink their strategies for the affected categories. In order to create value in commercial real estate instead of simply renegotiating leases, a procurement leader can consider how the organisation's work practices will likely evolve in the future as flexible and remote working grows. 
Some procurement organisations may seek to minimise risk exposure by structuring contracts to build in performance incentives. Instead of contracting with IT suppliers on the basis of time and materials, procurement departments can look to peg contractor fees to performance. 
3. Invest in partnerships and innovation
Companies are seeking opportunities to create competitive advantages for themselves in a bid to counter the downturn that the pandemic has created, including through partnerships and joint innovation. Connecting with partners that have an existing infrastructure or complimentary service can make it faster and easier to adapt to a changing environment. In Australia, in the immediate aftermath of the crisis, supermarkets in need of extra personnel to handle a sudden increase in sales contracted with thousands of airline workers who had been sidelined when airlines downsized.
4. Accelerate adoption of digital and analytics
Procurement leaders have long since talked about digitising procurement for a considerable amount of time. However, its discussions with them indicate that progress has been slow. Many are trapped in pilot purgatory, making small investments in select use cases that never scale up to achieve real business impact. The rapid adoption of new ways of working that the pandemic necessitated forced companies to accelerate the shift to digital. As remote work becomes the next normal, digitisation can be an important enabler of effective collaboration across functions. In a bid to counter crisis-induced margin pressures and increased volatility, spend analytics can provide a rich source of new insights and opportunities that together creates new forms of competitive advantage. For example, in procurement of selected minerals, predictive analytics can already be used to integrate information including mining activity, shipping data, weather and economic indicators and can even analyse satellite images of at-port stockpiles to give a much more accurate prediction of market prices.
5. Transform to a future-ready operating model
To lead in the next normal, procurement departments must transform how they operate and collaborate with internal and external stakeholders. Adopting an agile operating model could allow procurement functions to scale up or down quickly to respond to sudden supply challenges. Agile methods could be applied to key strategic issues, such as assigning a cross-functional sprint team to accelerate capturing value in a specific spend category or creating a negotiation factory to deliver contract negotiations in assembly-line fashion or rapidly onboarding a new supplier.