Maximising brand development with CSR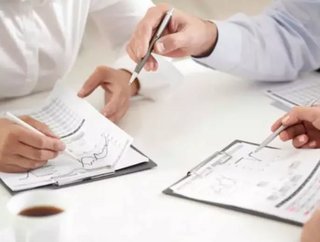 By Ella Copeland In traditional business models, Corporate Social Responsibility (CSR) departments and procurement teams are two very separate entities...
By Ella Copeland
In traditional business models, Corporate Social Responsibility (CSR) departments and procurement teams are two very separate entities, with individual, often contrasting goals and objectives.
While the traditional role of CSR is to donate money or goods to worthy causes in order to develop the brand image and fulfil social responsibility, the role of the procurement team is often to cut cost as much as possible from the supply chain operations; an approach which at times has led to using irresponsible suppliers and contributing to a negative brand image.
Following increased consumer awareness of the poor working conditions and negative environmental impact associated with some overseas suppliers, the roles of the CSR and procurement departments are growing closer together.
As procurement teams find themselves evaluating ethical practices, and CSR teams consider the impact of suppliers on brand image, it is key for businesses to ensure the two teams work together to achieve their targets, according to Alis Sindbjerg Hemmingsen, founder and CEO of the Danish consultancy Responsible Procurement.
"I think a lot of companies are realising that from a brand stand, if you're sending money to Africa but haven't addressed your operations, that's green washing and consumers aren't stupid," she said. "That's what responsible procurement is all about, integrating the consumer into procurement and that's how we can bring much more value into procurement - by doing things that make a difference."
In order to integrate the two processes, procurement teams need to consider how the supplier base integrates with CSR, integrating the supplier strategy with the brand's CSR objectives and communicating between departments to develop the brand strategy. According to Hemmingsen, this approach also has the potential to save cost by contributing to risk management policies and minimising the potential cost of a damaged reputation from unethical sourcing.
"Implementing responsible procurement doesn't always need investment, because if you decide to minimise the focus on risk management, train suppliers and cut waste down, you bring costs down and minimise different types of risk through a completely different approach to procurement," explained Hemmingsen. "Let's say you have a category where you work with the packaging to reduce it by a percentage, then you have reduced your spending and done something good for the world. It depends on what suits your company's business model best."
This approach means communication between the CSR department and CPO is crucial. The CSR manager has an understanding of the business values they have to bring in, which needs to be explained to the procurement department. The two teams can then consolidate efforts to create events, activities, strategies or platforms to further integrate their shared approach.
"Where I stand, I am taking a procurement approach to CSR, rather than a CSR approach to Procurement. What I try to tell my customers is that they should not focus on everything. From a consumer point of view, always have your focus – just like H & M and Coca-Cola have done, look at what you need, recognise that without this resource your product would be gone," explained Hemmingsen.
In this way, responsible procurement adds to the competition. By implementing it, companies are able to minimise risk, bring down costs and develop products which are competitive, making them a step ahead of competitors when planning to develop new and more sustainable products.
Having recently attended the World Procurement Conference (WPO), Hemmingsen claimed Procurement Managers were asking 'How can we create more value than just working on savings?' with CPOs increasingly acknowledging responsible procurement methods as a way of lifting procurement into a business development role to add to a company's competitiveness.  
"The amount of resources put into risk management at the moment is a little bit of overkill. It's really nice to see CPOs recognising the importance of CSR in procurement. People are recognising its importance, but they're still working out how to practice it.
"The World Procurement Conference was attended by High-Level CPOs who have a good view of what is important to them, and it's great to see that they're thinking about CSR and risk. So we're moving forward, bringing new value to procurement," concluded Hemmingsen.