Marine procurement looking for tech to rule the waves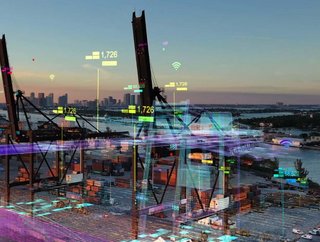 Carsten Schmidt, VP of Sales, Procureship, says marine procurement is complicated because "ships are always moving".
Marine procurement is a specialist area that digitalisation is helping to transform, and companies such as Procureship are leading the way
Procurement is a function that equips pretty much every facet of our industrial and commercial worlds, ensuring that organisations have what they need to be operational, compliant and profitable.
Digitalisation is also reshaping how procurement processes are managed, and the results they are able to provide.
One unique area for procurement that is being transformed by Industry 4.0 technology is marine procurement, and a business that is at the heart of this is Procureship.
"Procurement is an often-forgotten part of the global shipping industry," says Co-Founder and CEO Grigoris Lamprou. "For ship owners and managers it is too often seen as a necessary cost that must be paid to keep ships floating and ensure they remain regulated."
On the supplier side Procureship offers real-time access to vetted ship-suppliers to any port worldwide. On the ship-buyers and -managers side, it provides streamlined management of purchasing activities, for easy access to suppliers and service providers.
Procurement 'needs to embrace digitalisation'
Lamprou says that there is a pressing need for procurement to take advantage of digitalisation options.
"Procurement departments have an extraordinary opportunity to have more control over the entire process by implementing digital platforms that allow them to have access to more and higher quality data, as well as a wider network of suppliers that can help them drive down costs."
Since its launch in 2016, Procureship claims its data shows that tech-enabled data management can help procurement departments process orders by up to 35% more quickly.
"This is a huge saving in terms of man-hours and can alleviate the administrative burden on manual processes," says Lamprou.
He adds that digital platforms "can never stand still" in meeting the ever-changing needs of procurement professionals, which is why it's vital e-procurement is flexible and adaptable.
One such evolving change is that modern procurement in shipping is increasingly relying on near-shoring suppliers. This reflects a unique challenges in the world of marine procurement: vessels are constantly on the move around the globe, and can be physically accessed only when in port.
Carsten Schmidt, VP of Sales, Procureship, says: "Marine procurement is complicated because the ship is always moving. You may have an
established relationship with a commodity supplier but if they cannot reach your vessel in a certain part of the world within a certain timeframe, then you can suddenly find yourself adrift.
"Being able to compare suppliers that are more accessible to where your vessel is at any time using data is an invaluable resource that more procurement departments should look to take advantage of."
Data quality critical to procurement
The usefulness of data is determined by one crucial factor : its quality.
"Unreliable and inconsistent data from suppliers can lead to inefficiencies and poor decision-making," says Schmidt.
"By aligning data between buyers and suppliers more effectively than traditional procurement software services, buyers have access to higher-quality data, which means they have a greater understanding of what that data means and how it can support their needs."
He says that there is also a financial aspect at play here, because poor-quality data can result in procurement managers overspending on parts or buying parts that are not fit for purpose. "High-quality data from suppliers offer a better return on investment," he says.
Schmidt adds: "Data needs to be understood properly if it is to be used effectively. There is no one-size-fits-all approach to using it. Ship owners and managers need to identify what data is important to them when it comes to their metrics and KPIs, and focus on that data to ensure it is fit for purpose."